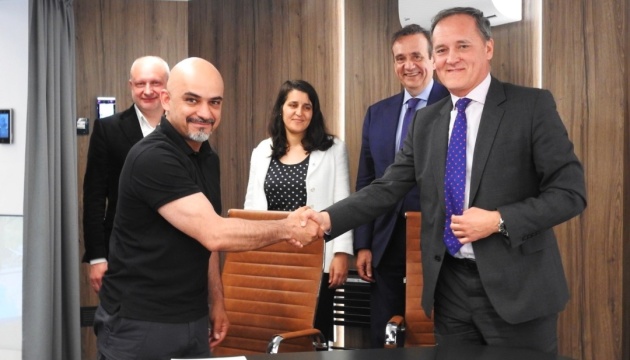 Ukraine to receive EUR 50M from EU to rebuild critical infrastructure
Ukraine's State Agency for Reconstruction and Development of Infrastructure and the European Investment Bank, the bank of the European Union, have signed an EU grant agreement for over EUR 50 million to support critical infrastructure and build temporary bridges in the affected regions.
Mustafa Nayyem, the head of the agency, announced this on Facebook, according to Ukrinform.
"This is a huge contribution to the restoration of logistics in the Ukrainian regions hardest hit by the war, and I am sincerely grateful to our partners for such support. The destruction of road bridges leads to partial or complete isolation of communities. For our team, the restoration of such structures during the war is a primary task for quickly ensuring transport services with the affected settlements," he said.
Nayyem recalled that since the beginning of the full-scale invasion, 85 temporary bridges have been built to establish transport routes to the affected settlements, including 78 bridges last year, seven this year, and three more currently under construction.
"The temporary structures will help overcome the problems that arose as a result of the Russian attacks, including restoring the access of our citizens to vital humanitarian, medical aid and basic public services," he added.
As many as 346 bridges have been destroyed across Ukraine since Russia launched its invasion of the country in February 2022.
Photos: Mustafa Nayyem / Facebook