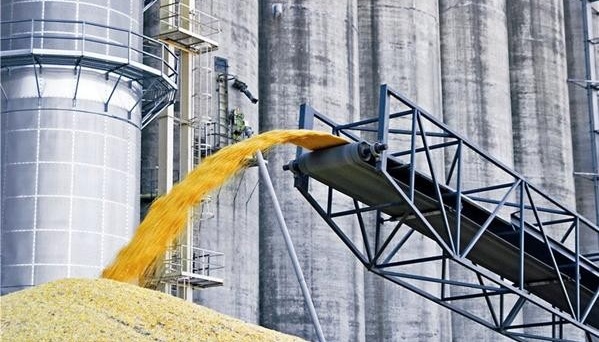 Ukraine plans to attract foreign investment in elevators construction on EU border
Draft law No. 8025 will help attract foreign investment in the development of land corridors for the export of Ukrainian agricultural products. This will help maintain global food security, particularly in the context of the grain corridor's unstable operation.
Oleksandr Haidu, chairman of Ukraine's Verkhovna Rada committee on agrarian and land policy, said this to Ukrinform.
"There are ideas to attract funds from foreign partners and investments for the construction of railway elevators, automobile multimodal complexes, and grain containers. This is necessary to simplify logistics and export of Ukrainian products. We want to provide for the relevant areas through legislation," the MP stated.
According to him, draft law No. 8025 is currently registered in the parliament. It aims to define special mechanisms to support the agricultural sector under martial law, including attracting foreign investment in the construction of railway elevators, automobile multimodal complexes, and grain containers.
The document envisages certain areas of support for the capital construction of export infrastructure, including the renewal of the grain carrier fleet, grain containers, loading and unloading equipment, as well as war-related insurance for storage or processing facilities for agricultural products.
In addition, the project creates a mechanism to support manufacturers of domestic machinery and equipment (grain carriers, trailers, and containers) by purchasing it and then providing it for use by agricultural producers free of charge. This also concerns granting international non-profit organizations the status of multimodal transportation operators for the export of agricultural products.
"Given that the grain initiative is unstable, we need to consider other ways to support farmers. The document will significantly improve the situation with exports of Ukrainian agricultural products. It will support domestic producers and attract international assistance through clearly defined mechanisms," Haidu summarized.
As reported, the leaders of the Group of Seven countries recognized the importance of continuing to export Ukrainian grain to the world market, in particular, through the use of solidarity lanes and the Black Sea Grain Initiative.