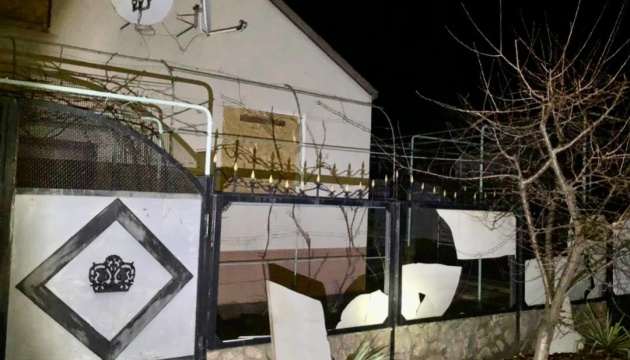 Sumy region needs help to restore homes, especially in border communities
The Sumy region needs humanitarian assistance to restore housing, especially in the border communities that are constantly under fire.
The Sumy Regional Military Administration reported this, according to Ukrinform.
Volodymyr Artyukh , the head of the Sumy Regional Military Administration, said that the Sumy region has the longest border with the aggressor country in Ukraine, and the border of the region is under active shelling. Therefore, the provision of humanitarian aid to residents of the region, especially border communities, is a constant issue, said Artyukh.
" The Sumy region needs help in rebuilding housing and infrastructure. This is especially important for the border communities. We need all the support we can get - from assistance in arranging places of compact residence to restoring housing in the communities, including restoring houses in the countryside far from the border with Russia. Such houses could be used to accommodate people who wish to move away from the border," said Artyukh during a meeting with the United Nations Resident Coordinator in Ukraine, Denise Brown, on humanitarian support for the Sumy region.
According to the head of the RMA, the figures for assistance to the region over the past year from various international organisations are impressive.
"Since the beginning of the war, 729 railway cars of humanitarian aid totalling 14.3 thousand tonnes have been received by rail alone. According to local communities, in 2022, humanitarian aid was received in the total amount of almost 18 thousand tonnes. Most of it was food, hygiene products and clothes. Since the beginning of 2023, more than 2.1 thousand tonnes of humanitarian aid have been received," said Artyukh.
He thanked international partners, in particular, for generators, which were especially needed in the communities to equip the Stability Points, heat hospitals, social institutions, etc. due to the power outage caused by the Russian shelling.
"500 generators were transferred to the region, including 127 in 2022. In addition, according to 33 territorial communities, they have independently received 342 generators of various capacities from international organisations," said Artyukh.
These are very important devices, especially at the border, where the enemy is constantly shelling power lines, he added.
In turn, Denise Brown noted that the international community will continue helping the Sumy region, as it understands that people need support during the war.
As Ukrinform reported earlier, today, on 30 May, at night and in the morning, the enemy shelled 7 communities in the Sumy region from the territory of the Russian Federation.