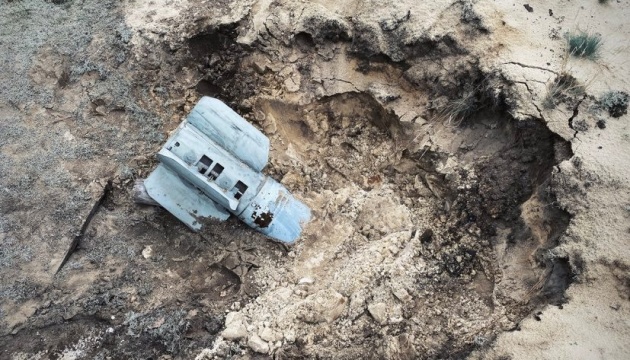 Russians shell border areas of Sumy region 18 times today
On Saturday, May 27, Russian troops launched 18 strikes on the border communities of Sumy region – a total of 88 explosions were recorded.
"During the day, the Russians launched 18 strikes, 88 explosions were recorded. Velyka Pysarivka, Yunakivka, Myropillia, Khotin, Bilopillia, Krasnopillia came under fire," the Sumy Regional Military Administration posted on Telegram.
The enemy fired six rockets from a helicopter and two mortar mines on the territory of Velyka Pysarivka community.
The Russians shelled Yunakivka community with self-propelled guns (three explosions), mortar shelling was also recorded (12 explosions).
The aggressor fired mortars (11 explosions) at Myropillia community.
Khotin community came under mortar attack (four explosions). The enemy also launched unguided aerial rockets from a helicopter.
The Russians shelled Bilopillia community with mortars and artillery (12 and 10 explosions, respectively) and fired 15 shots from an automatic grenade launcher.
Five mortar explosions were recorded in Krasnopillia community.
According to preliminary data from the Administration, there were no casualties or destruction.