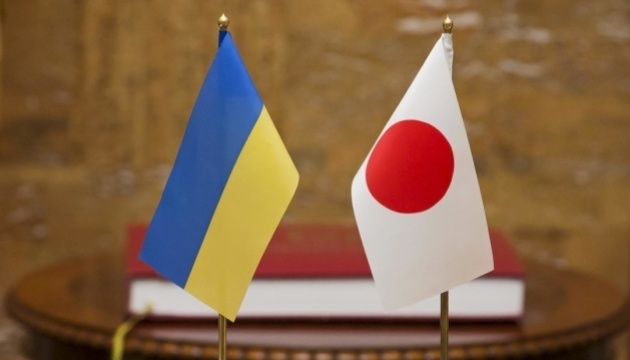 Ukraine, Japan exploring new areas of cooperation in agriculture
The Ministry of Agrarian Policy and Food is exploring opportunities for expanding cooperation in the agricultural sector with Japan, in particular by attracting support in demining territories and providing farmers with agricultural machinery.
This was discussed during the meeting of Deputy Minister of Agrarian Policy and Food of Ukraine Vitaliy Holovniya with the Head of the Economic Department Tanaka Kotaro and First Secretary Makiko Watanabe of the Embassy of Japan in Ukraine, reports Ukrinform with reference to the ministry's press service.
It is noted that the Ukrainian side said support in the demining of territories was as a promising area of cooperation. In addition, agrarian officials emphasized new possible areas of cooperation with Japan in providing farmers with agricultural machinery.
The parties also discussed the implementation of the two phases of the grant support sub-project for the emergency recovery of the agricultural sector within the framework of cooperation between the Ministry of Agriculture and the Japan International Cooperation Agency (JICA).
Holovnia thanked Japanese diplomats for supporting Ukrainian specialized institutes within the first phase of grant support, in particular, for the supply of specialized equipment and machinery.
The Ukrainian side also noted the implementation of the second phase of the Japanese grant, which, among other things, includes issues of supporting the irrigation sector and the fisheries.
For his part, Tanaka Kotaro expressed his full support for Ukraine. He noted that the implementation of the first phase of the project kicked off in February, after the signing of the Protocol of Discussions between JICA and the Ministry of Agrarian Policy on the implementation of the project of emergency support to Ukraine's agricultural sector.
Deputy Minister of Agrarian Policy and Food Vitaly Holovnya and representatives of Japan's Embassy in Ukraine Tanako Kotaro and Watanabe Makiko agreed to continue cooperation.
As reported, the grant agreement for the Emergency Recovery Program between the Japan International Cooperation Agency (JICA) and the Government of Ukraine was signed off on March 9, 2023. Within its framework, JICA will provide a grant to Ukraine in the total amount of 22.440 billion yen ($145.166 million).
Currently, JICA is focusing its efforts on Ukraine's recovery, including in the agricultural sector (the issue of short-term, medium-term, and long-term support is being discussed).