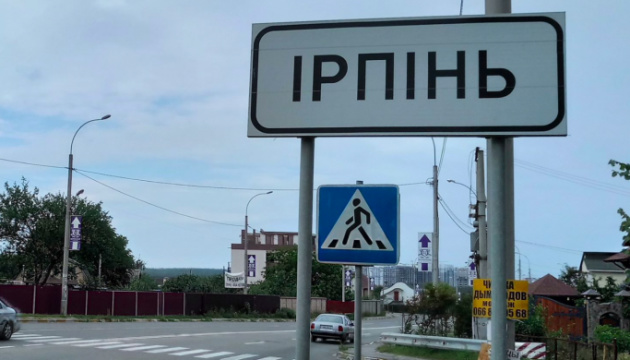 Reconstruction works start for houses destroyed by Russian attacks in Kyiv region's Irpin
In the Kyiv region's Irpin, near the Irpinsky Lypky residential complex, renovation works have started for the detached houses damaged or destroyed by Russian attacks.
The relevant statement was made by Kyiv Regional Military Administration Head Ruslan Kravchenko on Facebook, an Ukrinform correspondent reports.
According to Kravchenko, this refers, in particular, to houses at the intersection of Bahirova Street and Hostomel Highway, where over 300 residents had been left homeless.
Kravchenko mentioned that the complex reconstruction project will cover major repairs in 31 detached houses. They will have their windows, doors, fences and roofs replaced, and their facades will undergo thermal modernization.
Additionally, demolishing and further construction works have been planned for thirty low-rise residential houses. Design agreements were signed for 16 objects. The area of houses will be ranging from 70 to 180 square meters.
According to Kravchenko, Hostomel Highway and Bahirova Street will undergo major renovation and will be provided with modern street lighting.
The Head of Kyiv Regional Military Administration expressed gratitude to international partners contributing to the implementation of this project.
In particular, Global Empowerment Mission (GEM) in partnership with Howard G. Buffett Foundation is providing USD 1 million worth of windows for the Kyiv region to install them within the objects affected by Russian attacks. The UN Refugee Agency is ready to contribute to the procurement of construction materials, totaling USD 2.5 million.
Kravchenko thanked Global Empowerment Mission (GEM) Founder Michael Capponi and the representative of the UN Refugee Agency in Ukraine, Serhii Reva, for their assistance.
According to Kravchenko, constructive and effective cooperation between the government, international partners, and communities will help to fully rebuild the Kyiv region in a short time.
"People must know that they have a place to return to, they will be provided with jobs and will receive quality social services," Kravchenko concluded.
Photo: Ruslan Kravchenko, Facebook