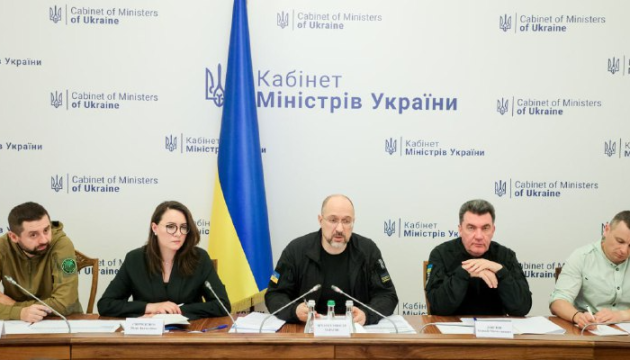 PM Shmyhal expects underground facilities to accumulate over 14 bcm of gas prior to heating season
At the beginning of the next autumn and winter period, Ukraine's underground gas storage facilities are expected to contain more than 14 billion cubic meters of natural gas.
The relevant statement was made by Ukrainian Prime Minister Denys Shmyhal on Telegram, following a meeting of the Anti-Crisis Energy Headquarters, an Ukrinform correspondent reports.
"Our strategic goal is to minimize gas imports to Ukraine by increasing our domestic gas production," Shmyhal wrote.
In his words, the meeting participants discussed the situation in the electricity sector. The instructions were given to increase the possibilities of electricity exports and imports from the EU.
The Anti-Crisis Energy Headquarters agreed with all the energy companies present at the meeting on a plan to restore 1710 megawatts of the generating capacity before the next heating season starts.
Additionally, the Ukrainian Energy Ministry and the Ukrainian Communities, Territories and Infrastructure Development Ministry were instructed to ensure the protection of power generating facilities and distribution systems against Russian drones and missiles.
The meeting participants also considered a proposal to decentralize the energy network, namely through the involvement of communities in the development of distributed generation.
Photo: Denys Shmyhal, Telegram