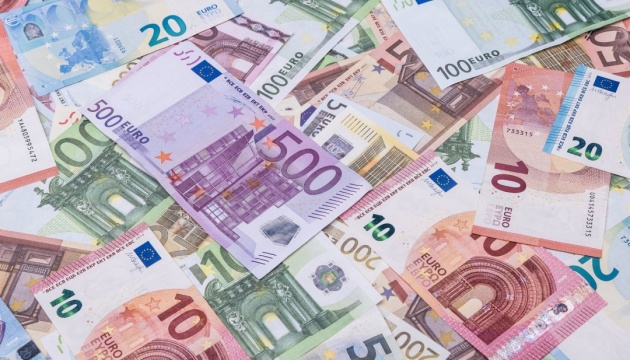 Netherlands allocates EUR 40M to support EBRD's work in Ukraine
As part of cooperation with the European Bank for Reconstruction and Development (EBRD), the Netherlands has allocated EUR 40 million to support the EBRD's operations in Ukraine.
The relevant statement was made by the European Bank for Reconstruction and Development (EBRD), an Ukrinform correspondent reports.
"The European Bank for Reconstruction and Development (EBRD) and the government of the Netherlands continue to work together to support Ukraine and the Ukrainian people," the report states.
During the EBRD Annual Meeting and Business Forum 2023, the Netherlands, a founding member of the EBRD and solid partner, made EUR 40 million in grants available to support the EBRD's operations in Ukraine.
According to the EBRD, this follows a previous contribution of EUR 72 million in grant support to an EBRD loan which benefits Ukraine's electricity transmission company, Ukrenergo.
"This is helping the energy provider to ensure urgent repairs to infrastructure which has been heavily bombed during Russia's war on the country," the EBRD noted.
Furthermore, the Netherlands provided EUR 25 million in guarantees to support private companies that operate in critical parts of Ukraine's agricultural sector, including farming, food processing, transport and imports.
From the very start, the EBRD has strongly condemned the Russian invasion of Ukraine. It provided vital support in an immediate and wide-ranging response, channelling finance and assistance where it is most needed.
The EBRD continues to disburse funds to clients, supporting trade finance, energy security, food security and the private sector, and providing vital infrastructure and liquidity to municipalities.
The Netherlands is part of a growing group of donors that have responded through the EBRD and provided financial and technical support to meet Ukraine's most urgent needs during the war.
The EBRD is supporting Ukraine and its real economy at a time when the country needs it most. The Bank has committed to providing EUR 3 billion of financing over 2022 and 2023 in partnership with international donors to help keep Ukraine's businesses and economy functioning.
In 2022, the EBRD deployed EUR 1.7 billion in support of Ukraine, as well as mobilised EUR 200 million directly from partner financial institutions.
A reminder that Norway provided NOK 1.5 billion (about EUR 130 million) to support the EBRD's operations regarding the reinforcement of Ukraine's energy security.