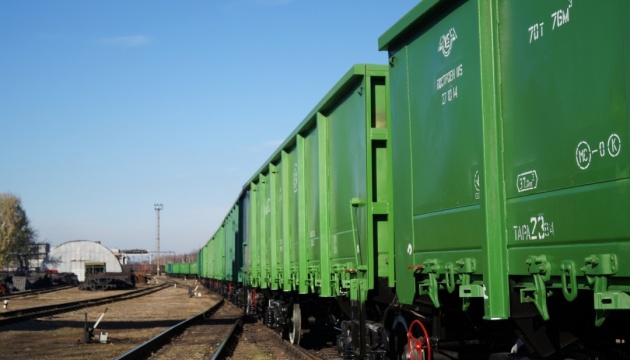 Moldova chooses not to restrict agricultural imports from Ukraine
Currently, the Republic of Moldova is not planning to impose restrictions on grain and oilseed imports from Ukraine.
The relevant statement was made by Moldovan Agriculture and Food Industry Minister Vladimir Bolea, an Ukrinform correspondent reports, referring to Newsmaker.md.
"Import restrictions would not solve anything. This would lead neither to an increase in selling prices for Moldovan farmers, nor to a decrease in the production cost. This decision would yield zero results," Bolea told.
In his words, Ukraine would have limited the import of Moldovan goods in response, and many opportunities could have been lost for Moldova.
Additionally, according to Bolea, the amount of agricultural imports from Ukraine is rather insignificant. About 177 tonnes of wheat and 4,000 sunflower seeds were imported in total.
Bolea also mentioned that the Moldovan authorities do not consider imposing restrictions on the transit of Ukrainian-produced grain via Moldova.
"Transit operations do not affect us adversely. Thanks to transit, Calea Ferată din Moldova [Railway of Moldova] was able to recover: the enterprise had paid off the wages and even raised them," Bolea added.
Meanwhile, road freight haulage operations are causing issues due to customs queues towards Romania.
A reminder that, in April 2023, Poland, Hungary and Slovakia imposed temporary restrictions on the import of grain, oilseeds and other agricultural products from Ukraine in order to protect their own agricultural producers. Later, similar decisions were made by Romania and Bulgaria.