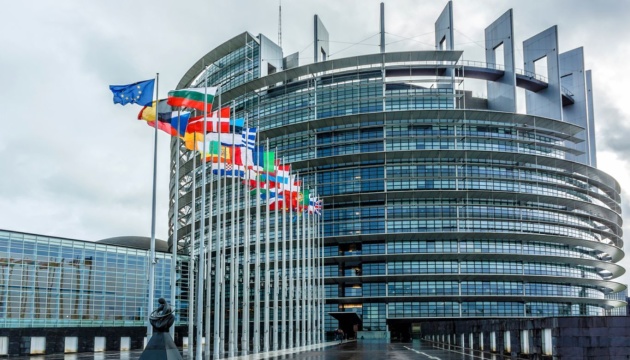 European Parliament supports duty-free trade with Ukraine for another year
At a plenary session in Strasbourg, the European Parliament voted by a majority in the first reading to extend duty-free trade with Ukraine for another year, starting June 6, 2023.
According to an Ukrinform correspondent, 537 deputies voted in favor, 42 voted against, and 38 abstained.
The European Commission has proposed to extend trade liberalization measures for another year, starting on June 6, 2023. Such an extension of economic support for Ukraine is necessary in view of Russia's aggression against Ukraine and the fact that in June 2022 Ukraine was granted candidate country status.
After the start of Russia's large-scale invasion of Ukraine, the European Council reaffirmed its readiness to continue to provide Ukraine with strong political and economic assistance in its conclusions of October 21, 2022, and February 9, 2023. In response to Ukraine's request for simplification of trade conditions and further deepening of economic relations with the EU, the European Union has taken measures to simplify logistics for the supply of Ukrainian products and created Solidarity Lanes for the export of Ukrainian goods to the world market in the context of the blockade of Ukraine's Black Sea ports by Russia.
The EU further deepened the rules for trade liberalization with Ukraine under the bilateral Association Agreement and approved regulatory rules on temporary preferential trade regime on May 30, 2022. These regulatory rules entered into force on June 4, 2022, and will remain in force until June 5, 2023.
The trade liberalization measures, which were extended for another year, starting from June 6, 2023, by the European Parliament today, provide for the temporary abolition of all customs duties, in accordance with Article IV of the EU-Ukraine Association Agreement and in accordance with the rules of the Deep and Comprehensive Free Trade Area. These rules apply to two categories of products: fruits and vegetables, which are subject to the system of entry price control, and agro-industrial goods and agricultural products subject to tariff quotas.
The temporary elimination of trade tariffs also applies to taxable industrial goods, the tariffs on which were abolished by the end of 2022 under the terms of the Association Agreement. These measures are not part of the trade liberalization package adopted today, as this category of goods is subject to zero tariffs under any circumstances from 1 January 2023.
These temporary and exceptional measures will help to continue supporting and strengthening existing trade flows from Ukraine to the EU. This is in line with the main objectives of the Association Agreement, which provides for the creation of conditions for strengthening economic and trade relations aimed at Ukraine's gradual integration into the EU internal market.
As reported, economic and financial assistance from the EU, as well as the settlement of complications in agricultural trade with Ukraine's EU neighbors, will be discussed at a meeting between President of Ukraine Volodymyr Zelensky and President of the European Commission Ursula von der Leyen, who is in Kyiv to celebrate Europe Day.