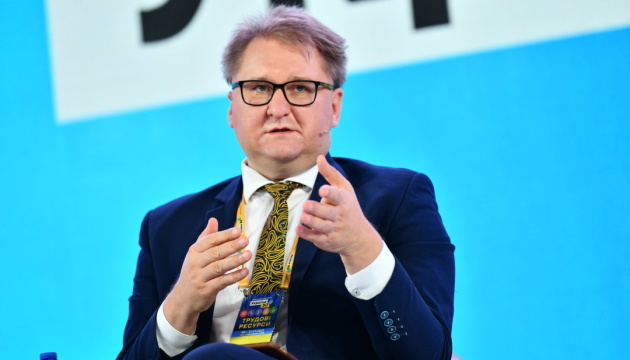 Trade Representative: Ukraine preparing to ban imports from Moldova
In response to the restrictions imposed by Moldova on Ukrainian agricultural exports, the Government is preparing a resolution banning Moldovan imports.
"We informed Chișinău that any restriction imposed by Moldova will be considered an extremely unfriendly step and will entail an immediate ban on all imports from Moldova," Deputy Minister of Economic Development, Trade and Agriculture – Trade Representative of Ukraine Taras Kachka told the Yevropeiska Pravda online media outlet, Ukrinform reports.
According to him, the imposition of such a ban has already been agreed upon and preparations are underway.
As reported, On May 5, Minister of Agriculture and Food Industry of Moldova Vladimir Bolya announced Moldova's intention to introduce temporary restrictions on the import of grain and oil crops from Ukraine at his meeting with Head of the EU Delegation to Moldova Jānis Mažeiks.
Earlier, the European Commission adopted exceptional and temporary preventive measures on imports of a limited number of products from Ukraine to five EU Member States: Bulgaria, Hungary, Poland, Romania and Slovakia. The measures concern only four agricultural products – wheat, corn, rapeseed and sunflower seed – originating in Ukraine.