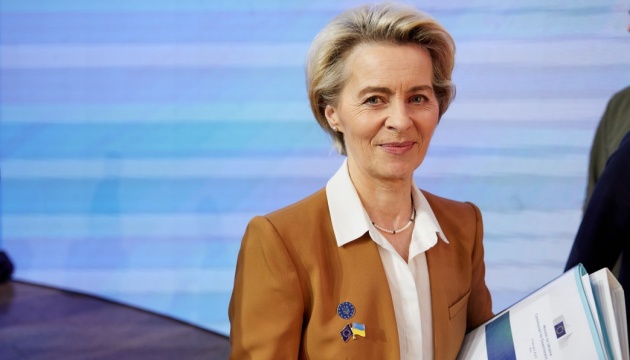 Ukraine gets another EUR 1.5B in macro-financial assistance from EU
The European Union allocated another tranche of EUR 1.5 billion to Ukraine as part of the macro-financial assistance program worth a total of EUR 18 billion.
That's according to the European Commission President, Ursula von der Leyen, who broke the news on Twitter, Ukrinform reports.
"Today we are providing another €1.5 billion to Ukraine under our annual macro-financial assistance package. We will continue helping Ukraine resist Russia's aggression, keep its institutions and infrastructure running, and conduct crucial reforms," the tweet reads.
As reported earlier, the Council of the European Union on December 10 endorsed the European Commission's proposal to allocate additional financial support to Ukraine in 2023. The new program of macro-financial assistance amounts to EUR 18 billion. Preferential loan funds will be transferred to the state budget throughout 2023 in equal parts, taking into account Ukraine's progress in fulfilling the conditions agreed by the parties. On Monday, Ukraine and the EU signed a Memorandum of Understanding on the provision of the said macro-financial assistance.
On January 17, Ukraine received the first tranche of EUR 3 billion, while the second one was allocated in March.