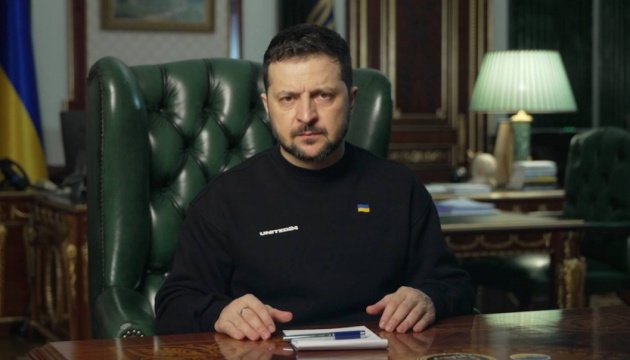 Almost 1,900 Ukrainian settlements need reconstruction – Head of State
Almost 1,900 Ukrainian cities and villages need reconstruction due to Russian armed aggression.
The relevant statement was made by Ukrainian President Volodymyr Zelensky during an online meeting with members of the U.S. National Association of Governors, an Ukrinform correspondent reports.
"Schools and churches, residential buildings and enterprises, transport and power plants... All of you know very well what is to rebuild your life after a devastating tornado. You are doing it! We are doing it! But we are doing it because of the human element, human evil, and not a natural cataclysm," Zelensky emphasized.
In his words, Ukraine's reconstruction will be the largest economic project in Europe in lifetime of several generations.
"And I believe America will stand with us in this reconstruction! Your companies, your jobs... Just like you are with us now – in our defense. Who, if not you, state governors, know what is really behind the words 'reconstruction' and 'defense'," the President of Ukraine noted.
According to Zelensky, Russia unleashed this war not so much against Ukraine, but against freedom in Europe and around the globe in general.
Millions of Ukrainian families are now torn by the war, millions are forced to seek protection from Russian terror in other countries. Hundreds of Ukrainian cities and villages have been burned by Russian artillery, missiles, aircraft and Iranian drones used by Russia.
"There was a city... Vuhledar. Fifteen thousand inhabitants lived there. The aggressor burned it. Mariupol. More than four hundred thousand inhabitants lived there. Russia left only ruins from it," Zelensky told.
The President of Ukraine stressed that thousands of fields had been mined in the country, a significant portion of economy had been broken, and thousands of people had been forcibly deported to Russia.
Photo: Office of the President of Ukraine