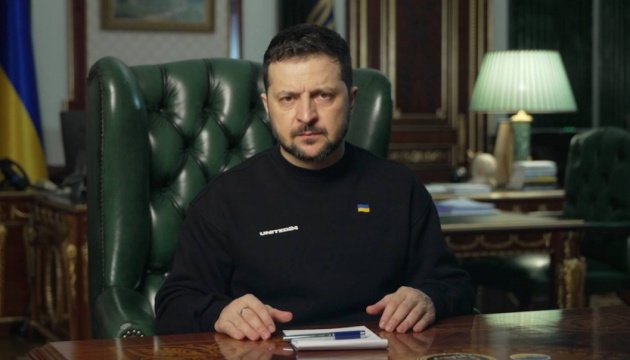 Zelensky introduces sanctions against more than 650 individuals, legal entities
The sanctions list in Ukraine has been replenished with more than 650 individuals and legal entities that work for Russian aggression, including Russian officials, companies of the military and industrial complex, as well as collaborators.
President Volodymyr Zelensky said this in his video address to the nation, an Ukrinform correspondent reports.
"I signed two decrees on sanctions against those who work for Russian aggression. These are officials of the aggressor state, its defense industry – hundreds of companies – and collaborators. It is about more than 650 newly sanctioned persons. The NSDC will continue this work. And none of those who help terrorists, work for them, supply or manufacture weapons for terror – none will escape responsibility," the Head of State said.
He also reminded that Switzerland joined the tenth EU sanctions package this week. According to him, it is important that the states that are neutral in the military and political sense "take a clear moral position against Russian terror, Russia's destruction of the global order based on rules."
The Head of State thanked Switzerland for the relevant decision, noting that only in unity can peace be preserved as the basis of international relations.
Zelensky also emphasized that those who started and are waging war against Ukraine and the international order will face trials, and the terrorist state will face isolation.
As reported by Ukrinform, President Volodymyr Zelensky enacted the National Security and Defense Council (NSDC) decision on the application and amendments to personal special economic and other restrictive measures (sanctions).
Photo: President's Office