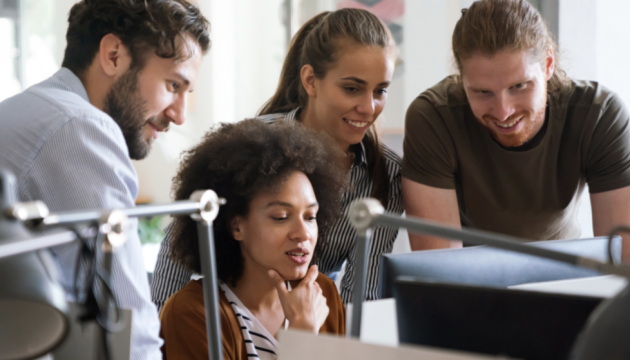 Law on e-residency comes into force in Ukraine
The law on e-residency has come into effect in Ukraine, allowing foreign IT specialists to become entrepreneurs in Ukraine and pay taxes online.
That's according to the press service of the Ministry of Digital Transformation of Ukraine, Ukrinform reports.
The ministry said that after the approval of all the necessary additional legal framework, foreign IT specialists will be able to become entrepreneurs in Ukraine and pay taxes to the state budget online.
Currently, the authorities are testing a service that will allow foreigners to apply for e-resident status.
"After the testing is completed, we are planning to attract about 1,000 e-residents. We are waiting for the final permission from the NBU that will help launch the project in full. This is about the possibility for e-residents to transfer funds to their own account abroad in foreign currency," said Oleksandr Bornyakov, Deputy Minister of Digital Transformation for IT Development.
According to him, the project will bring additional income to the budget and contribute to the popularization of Ukraine as a global IT brand and the growth of its positions in international rankings, in particular Doing Business.
The launch of the e-residency project will enable foreigners to become entrepreneurs in Ukraine in a few clicks; manage their business remotely using modern technologies, open bank accounts and manage them; to sign documents with an electronic signature; pay taxes on preferential terms.
According to the law, entrepreneurs who have income in Ukraine cannot become e-residents. Citizens of Russia and countries included in the "gray" or "black" list of the Financial Action Task Force (FATF) cannot become e-residents either.
E-residency is a special status of a foreign citizen in Ukraine. It gives a foreigner or a stateless person who has reached the age of eighteen the opportunity to receive qualified electronic services, access to information and consulting services, simplifies the procedures for obtaining administrative services and concluding civil law agreements, and also allows remote opening of accounts and doing business in Ukraine.
In March, the National Bank of Ukraine gave e-residents the right to open current accounts.
Photo: Ministry of Digital Transformation