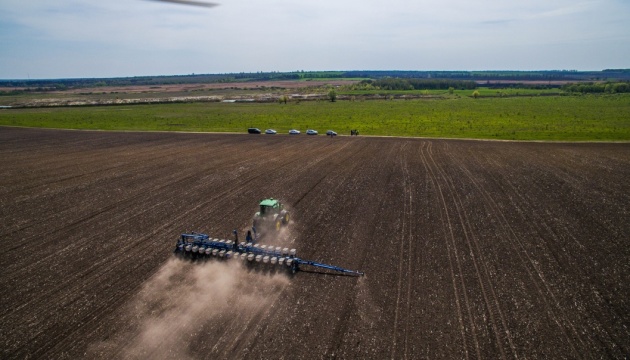 Second 'war' sowing campaign: less grain, more oil crops projected
In 2023, Ukrainian farmers plan to increase oil crop area and partially reduce grain and corn area.
"The sunflower, soy, and rapeseed areas will be increased by 10-15%. The good news is that we plan to increase sugar beet area. The production of grain crops will decrease because less winter wheat was sown in autumn due to unfavorable weather factors. Corn areas were reduced by 10-12% due to expensive logistics," Taras Vysotskyi, First Deputy Minister of Agrarian Policy and Food of Ukraine said during the national news telethon, the Ministry's press service informs.
He noted that Ukrainian farmers faced many challenges, especially in the de-occupied territories, in 2023, in particular, smaller size of crop areas, mined fields, financial problems, restrictions on sales markets, and expensive logistics because the aggressor country continues to block the full activity of Black Sea ports.
The deputy minister emphasized that the government was doing everything possible to solve these problems. The program on extending preferential loans for the agricultural sector is approved, the headquarters for humanitarian demining works, and the grain initiative has been extended. Alternative logistics have also developed significantly – additional road and railway crossing points have been built.
As reported, the Ministry of Agrarian Policy and Food of Ukraine projects that 19.3 million ha will be sown with grain and technical crops for the 2023 harvest, almost comparable to the 2022 figure of 19.8 million ha.