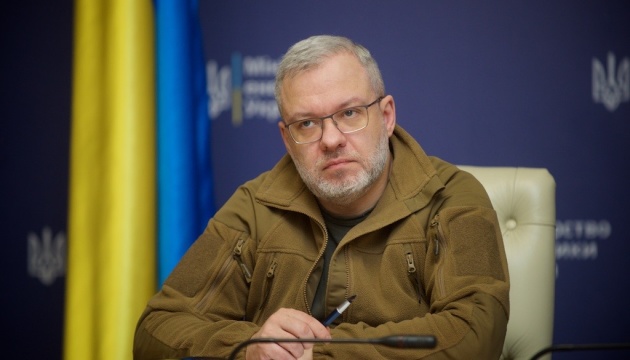 Minister Galushchenko calls for sanctions against Russian nuclear sector: We need at least to start
It is necessary to introduce sanctions against Russia's nuclear industry, which continues to earn money that is used to finance the war in Ukraine.
The relevant statement was made by Ukrainian Energy Minister German Galushchenko in an interview with Bloomberg, an Ukrinform correspondent reports.
"What is also very important, following our discussion now, that is the sanctions on nuclear [industry]. I understand all difficulties, we understand everything. But, we need at least to start the sanctions against nuclear [industry]," Galushchenko said.
In his words, it is important not only to introduce sanctions but ensure that these sanctions are efficient.
"If we have sanctions that allow Russians to earn money, they spend this money to produce new weapons and kill more Ukrainians, and that is an obvious circle. […] Our task is not to allow them to escape from sanctions," Galushchenko stressed.
In addition, Galushchenko commented on further lowering the price cap on Russian oil, saying that $30 per barrel would be a fair price.
Photo: Ukrainian Energy Ministry