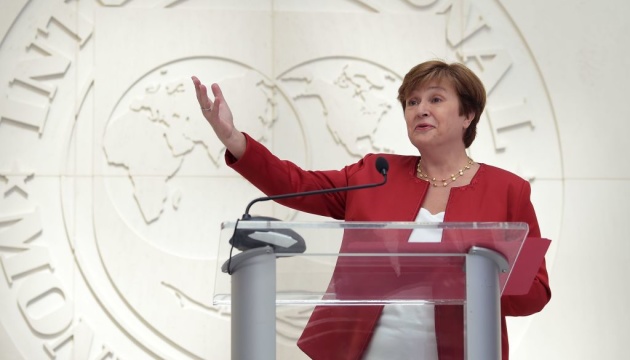 IMF chief warns of growing risks to global economy
International Monetary Fund's (IMF) Managing Director Kristalina Georgieva has announced that risks to global financial stability are growing. She called on governments to remain vigilant.
The IMF's managing director said this at the China Development Forum, Ukrinform reports, citing Reuters.
2023 will be another challenging year. Global growth will slow to below 3% due to the scars of the pandemic, the war in Ukraine, and tightening monetary policy, Georgieva stated.
According to her, even with the best forecasts for 2024, global growth will remain well below the historical average of 3.8%. The overall outlook remains weak.
Policymakers in advanced economies have responded decisively to financial stability risks following bank failures. Even so, vigilance is needed. "So, we continue to monitor developments closely and are assessing potential implications for the global economic outlook and global financial stability," Georgieva announced.
She added that the IMF had previously forecast global GDP growth of 2.9% this year. Updated forecasts will be published next month.
The IMF chief also noted that China's 5.2% GDP growth projected for this year gives some hope to the global economy. In this case, China will account for about a third of global growth in 2023.
The IMF estimates that every 1 percentage point increase in China's GDP growth leads to 0.3 percentage points of growth in other Asian economies, she declared.
Georgieva called on China's political leadership to increase productivity and rebalance the economy away from investment and toward more long-term consumption-based growth. Market reforms and leveling the playing field between the private and public sectors will contribute to this.
In her opinion, such reforms will result in 2.5% growth in China's real GDP by 2027 and about 18% by 2037.
As Ukrinform reported, the IMF believes that Ukrainian authorities have done an impressive job of managing the national economy in difficult conditions after the start of Russia's large-scale invasion.