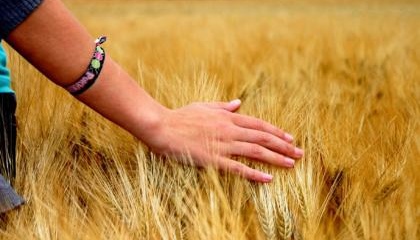 Ukraine to hold second Grain from Ukraine summit this autumn
Ukraine plans to hold the second Grain from Ukraine summit this autumn to ensure the further functioning of this humanitarian initiative.
Maksym Subkh, Ukraine's Special Representative for the Middle East and Africa, said this in an interview with Ukrinform.
He recalled that almost three million tonnes of grain had been delivered to Africa since the Black Sea Grain Initiative was launched and about $200 million in donor assistance had been collected.
"This autumn, we plan to hold the second Grain from Ukraine summit in order to raise additional funds for this program to function. Therefore, we need to encourage a wider range of countries to join the program," Subkh said.
The diplomat said that the Grain from Ukraine program now has honorary ambassadors - well-known African politicians and economists. During his visit to Ethiopia, U.S. Secretary of State [Antony] Blinken visited Ukrainian grain storage facilities and also noted that Grain from Ukraine should continue to work.
"We even have official requests from several African countries to help them with grain as part of the grain initiative. We are currently looking for logistical tools to ensure this. Because it is much easier to deliver grain to countries that have access to the ocean, for example, to Ethiopia, Somalia or Kenya, than to landlocked countries. But we are working with the World Food Program to find ways to meet the needs of these countries," Subkh said.