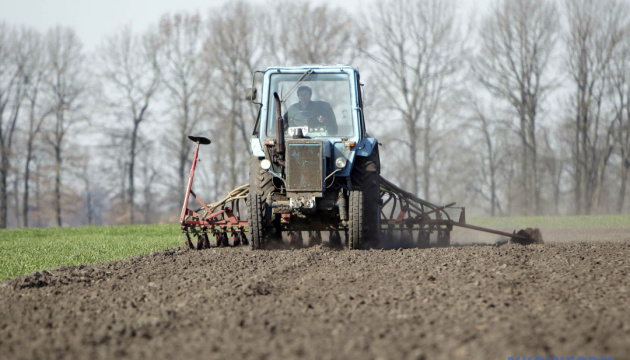 Ukrainian farmers adapt to war conditions – Vysotskyi
The Ukrainian agricultural sector continues to operate and even develop under martial law.
Ukrainian Agrarian Policy and Food First Deputy Minister Taras Vysotskyi emphasized this at a meeting on the sowing season 2023 under martial law, Ukrinform reports citing the Ministry of Agrarian Policy and Food of Ukraine.
Vysotskyi stressed that this year's sowing campaign has a number of challenges amid the war. Despite this, Ukrainian farmers have already adapted to working under martial law. The agricultural sector is working and even developing to the best of its ability.
"Such a complex challenge as logistics is no longer as expensive as it was. We see a reduction in logistics costs at all stages: the cost of grain cars, transportation, freight, etc. The grain initiative has been continued thanks to the government's active work. Therefore, farmers can look forward to the next day," the first deputy minister said.
He also recalled several government initiatives aimed at helping farmers, including the soft loan program until March 31, 2024.
Another important aspect of support, according to Vysotskyi, is the government's 2022 grant program.
"The program has been in place since last year. It focuses on horticulture and greenhouse farming development. Farmers can increase the acreage of all types of berries and fruits, as well as develop greenhouses," the official noted.
As reported, the government program Affordable Loans 5-7-9% started on February 1, 2020. The rate depends on a borrower's business size and duration.
The Ministry of Agrarian Policy and Food introduced non-refundable grant programs for farmers in June 2022. The programs cover the development of horticulture, berry cultivation, viticulture, and greenhouse farming. The main goal of these programs is to support agricultural producers, create jobs, and ensure food security.