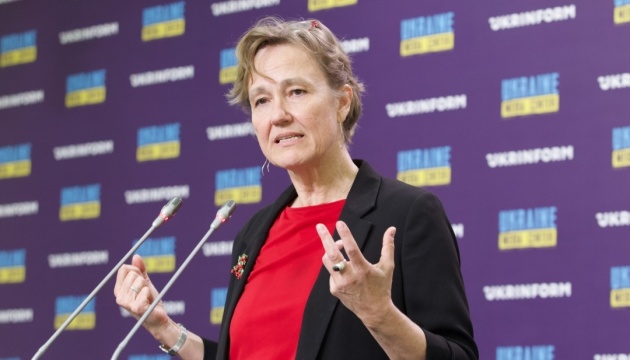 Ambassador: German economy can meet Ukraine's defense needs
German economy can respond to Ukraine's defense needs as expected.
German Ambassador to Ukraine Anka Feldhusen said this at Ukraine Media Center – Ukrinform, on March 21.
The diplomat noted that she met with representatives of many German arms companies at the Munich Security Conference in February. All of them expressed their readiness to speed up and increase production. At the same time, the European Union's decision to jointly purchase ammunition allows firms to plan ahead, she added.
Feldhusen stated that this process is already underway. Previously, all procedures seemed rather slow. Now, the German economy can respond as expected, the diplomat continued.
As reported by Ukrinform, on March 20, the EU foreign and defense ministers agreed on the joint purchase of ammunition. Thus, 1 million shells will be supplied to Ukraine.
According to EU High Representative Josep Borrell, 17 EU countries and Norway will start ordering ammunition jointly from the European defense industry at the end of May.