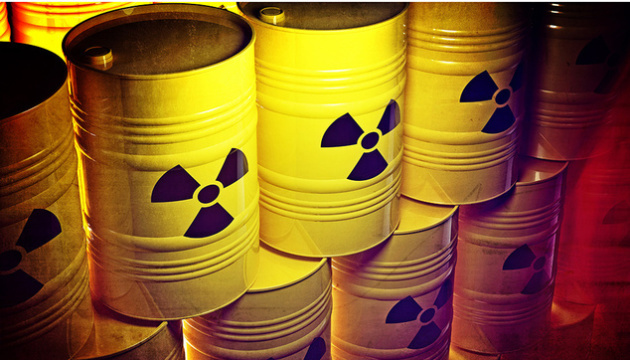 Ukraine reaches strategic agreements on use of Ukrainian uranium in nuclear fuel production - minister
Petro Kotin, President of Energoatom nuclear operator, and Tim Hitzel, President and Executive Director of Canada's CAMECO, signed on behalf of the two companies the agreements on the use of Ukrainian uranium in the production of nuclear fuel for all Ukrainian nuclear power plants.
The signing ceremony, which took place in London, was attended by Minister of Energy German Galushchenko of Ukraine (via conference), High Commissioner to the United Kingdom Ralph Goodale of Canada, and Ambassador to Great Britain Vadym Prystaiko.
According to the agreements, in 2024-2035, Energoatom will be fully supplied with natural uranium hexafluoride, which will be supplied for the enrichment and further use in the production of nuclear fuel. It is also planned to sell uranium, mined in Ukraine, to Canada.
This is not the first successful cooperation effort by the two companies. In 2019 and 2021, CAMECO supplied uranium oxide concentrate for the production of nuclear fuel for the needs of Ukrainian nuclear power plants.
"We already have a good experience of cooperation with Canadian partners and today we are deepening this cooperation. Making such strategic agreements is a matter of Ukraine's national security," German Galushchenko emphasized.
The minister recalled that Ukraine was one of the first countries to stop cooperation with Russia in the field of nuclear energy, in particular regarding the supply of nuclear fuel. Ukraine continues to insist that sanctions be imposed on the Russian nuclear industry. By committing acts of nuclear terrorism, the Russian Federation has violated all principles of nuclear and radiation safety and is exposing the entire world to a nuclear threat.
"We have been living in conditions of daily attacks on the energy sector since October 10. But thanks to the stable operation of nuclear generation, we survived this winter, and for the second month now we have had no shortage of generating capacity. The nuclear industry is of strategic importance for Ukraine, and we are ready to develop and support our cooperation with Canada in this area," German Galushchenko emphasized.