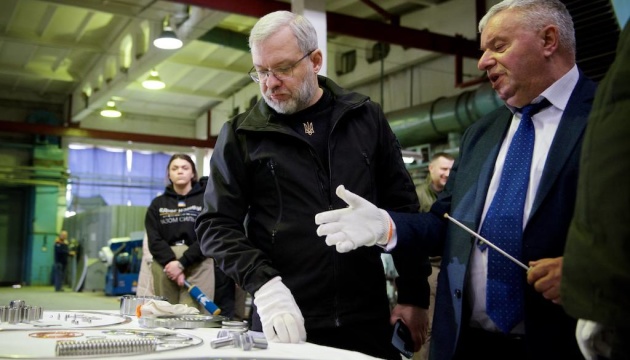 Ukraine will produce nuclear fuel to replace Russian fuel on EU market - Galushchenko
Ukrainian Energy Minister German Galushchenko has visited the enterprise where nuclear fuel will be produced for domestic nuclear power units and later for export to other countries.
That's according to the Ukrainian Energy Ministry, Ukrinform reports.
The ministry said there are 17 VVER-440 units operating in Europe, and they do not yet have an alternative to Russian fuel. Ukraine, in turn, has already started the production of components of the VVER-1000 fuel units, and it will soon begin to produce fuel for the VVER-440 units. Ukraine's National Nuclear Energy Generating Company Energoatom is implanting the project in cooperation with U.S. company Westinghouse.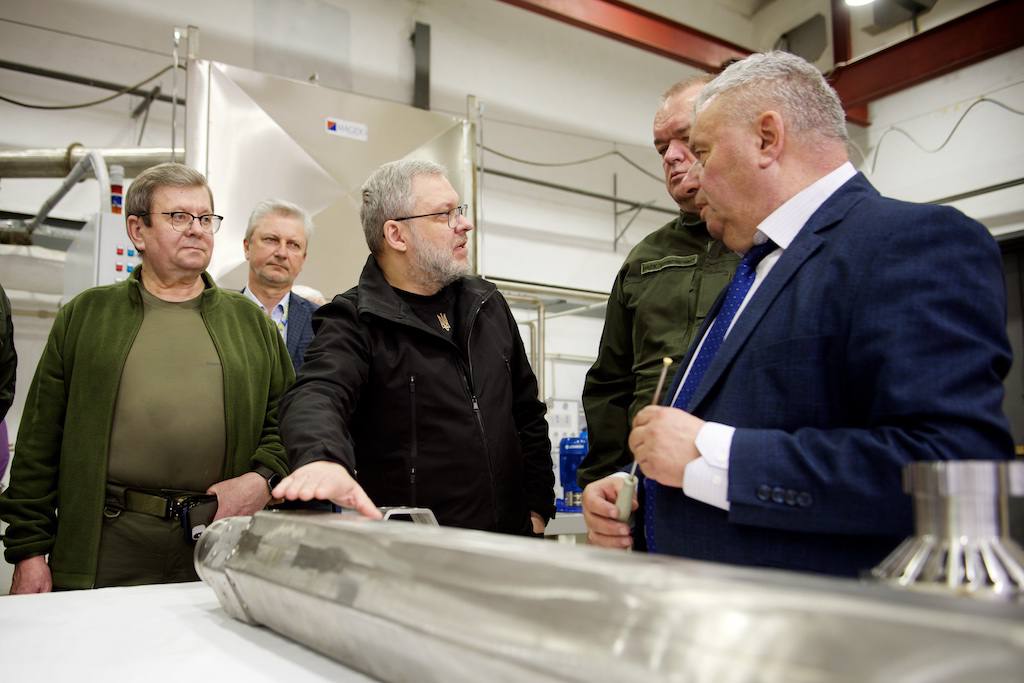 "Unfortunately, many European countries remain dependent on Russian nuclear technologies. At the same time, Ukraine, after giving up Russian nuclear fuel, switched its nuclear power units to nuclear fuel from American manufacturer Westinghouse. The Czech Republic, Slovakia, Finland, and Bulgaria also expressed their desire to make such a transition. And in the long run, Ukraine can become a supplier of nuclear fuel for these countries," Galushchenko said.
Petro Kotin, President of Energoatom, added that Energoatom plans to complete the plan to create its own line for the production of nuclear fuel in three years.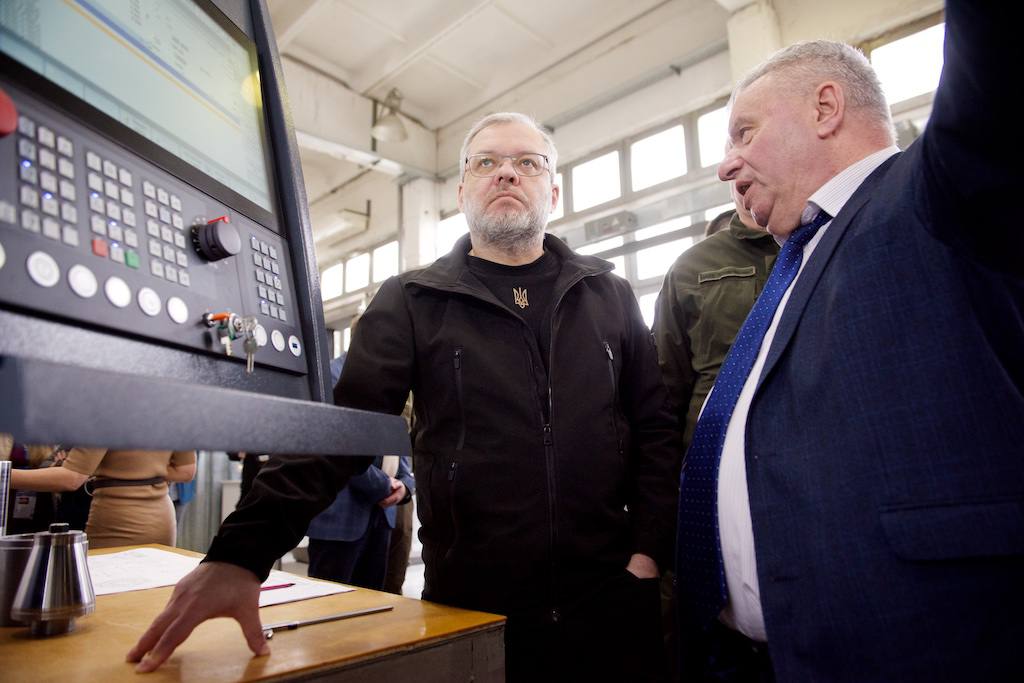 "Ukraine is a world leader in the field of nuclear energy. And today, our nuclear experts, together with American partners, are working to push Russia out of the world market of nuclear technologies," Galushchenko said.
Seven power units of Ukrainian nuclear power plants, the sole operator of which is Energoatom, have been completely switched to the fuel of Westinghouse Electric Sweden AB, which is a long-term partner of the company. From 2024, all 15 power units of Ukrainian nuclear power plants should be supplied with this fuel.