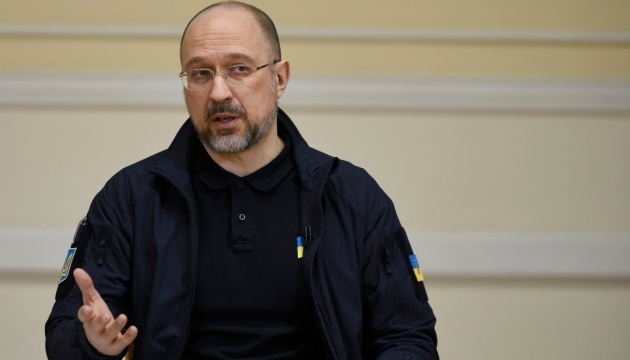 Shmyhal: Government allocates 518B for defense, endorses action plan for 2023
This week, the Government of Ukraine allocated UAH 518 billion for defense and endorsed the action plan for 2023.
"The Government approved the draft law, which provides an additional UAH 518 billion for security and defense. These funds will be used primarily for payments to the military, the purchase of equipment. The reserve fund of the state budget was also increased by UAH 19 billion. We strengthen our army and bring victory closer," Prime Minister of Ukraine Denys Shmyhal posted on Facebook, summing up the week.
The Government Action Plan for 2023, which includes more than 500 tasks, was also approved. The priorities are security and defense, integration into the EU and NATO, energy security, restoration of Ukraine, macro-financial stability, and support for business, social and veteran policy. The important areas of work will be ensuring high-quality education, continuing decentralization, public administration reform, protecting the health of Ukrainians and the environment.
"We continue deregulation. The Government canceled several regulatory instruments. In particular, in the fields of intellectual property, waste disposal, biofuel production, and sugar import. We continue to remove barriers for entrepreneurs," Shmyhal noted.
This week, a draft agreement was approved under which the Slovak government will send 13 MiG-29 aircraft to Ukraine. Shmyhal thanked the Slovak friends for their support.
"We also marked the anniversary of Ukraine's accession to the European energy grid ENTSO-E. We have become part of the EU energy network. Thanks to this, we survived the Russian missile terror and helped Europe survive the energy crisis. Even wider integration and joint restoration of the Ukrainian energy industry is ahead," Shmyhal added.
The transport visa-free regime with the EU was extended until the end of June 2024. Two-way and transit transportation will be possible without obtaining permits. This stimulates Ukrainian exports to Europe. Sectoral integration into the EU, which is a prerequisite for EU membership, continues.
"The grain initiative was extended for another 120 days. We thank the UN and Turkish partners for their efforts. Together, we will guarantee global food security and save millions of people from hunger," the Prime Minister emphasized.
Moreover, the Memorandum of Understanding was signed between the Government of Ukraine and the Energy Community Secretariat. The organization will be an active participant in the reconstruction of the energy sector, in particular, alternative energy facilities.