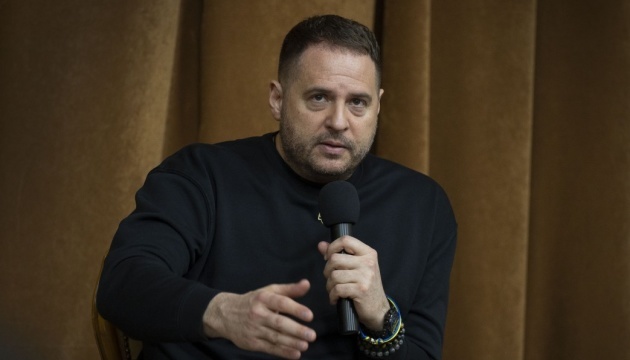 Head of Zelensky's office calls on West to hit Russia with more sanctions
The head of the President's Office, Andriy Yermak, believes that the world's sanctions pressure on the Russian Federation is already unprecedented, but still insufficient for forcing the aggressor to stop the war.
Yermak noted this during a meeting with students of the Institute of International Relations, Ukrinform reports with reference to the press service of the President's Office.
Answering questions about the efficiency of sanctions already introduced against the Russian Federation, the head of the President's Office emphasized that, if Russia is able to continue its war of aggression on Ukraine, this means that the sanctions pressure today remains insufficient, despite already being unprecedented.
He recalled that the Yermak-McFaul international group is constantly working to make economic restrictions against the aggressor power even more effective.
Yermak noted that each new package of sanctions against Russia is difficult to approve because several EU nations hesitate to introduce restrictions targeting Russia's nuclear sector as they depend on Russia in this field.
In his opinion, sanctions against the IT industry - companies that contribute to the implementation of the Russian missile program or drone production, as well as against propagandists, are also important.
As reported earlier, President Volodymyr Zelensky stated the need to put pressure on individuals and legal entities of Russia and other countries that help the aggressor power restore its missile potential and obtain technology.