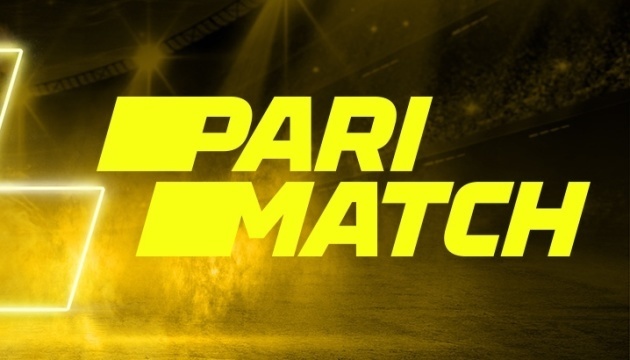 Parimatch bookmaker suspending Ukraine operations amid sanctions
The Parimatch international bookmaker has suspended its operations in Ukraine.
The company website has also been blocked, Ukrinform reports.
"Parimatch LLC, in compliance with the Constitution, laws of Ukraine, and Decree No. 145/2023 of the President of Ukraine "On the decision of the National Security and Defense Council of Ukraine of March 10, 2023 'On the application and introduction of changes to personal special economic and other restrictive measures (sanctions)'" reports the following: the company's operations are suspended, the platform is unavailable for clients, the pm.ua website is blocked," the company said in a statement.
Parimatch said that their next steps will be to provide refunds to their clients. The company is looking for a legal refund mechanism at the moment, it is reported.
"Clients can be affirmed that all personal funds are currently safe. They have been frozen and will be transferred in full," the statement reads.
Also, Parimatch will suspend all affiliate contracts and is looking for a legal mechanism to repay debts for all services provided.
In addition, the company will terminate employment relations with the team. "We understand that stopping all operational processes of the company will not allow us to fulfill our obligations to the team," Parimatch explained.
Taxes and license payments paid by Parimatch LLC for 2023 amount to UAH 485 million.
The company will expect additional analysis of NSDC sanctions, hoping for a future review of the decision.
As Ukrinform reported earlier, President Volodymyr Zelensky of Ukraine by Decree No. 145/2023 implemented the decision of the NSDC of March 10, 2023 on sanctions against individuals and entities related, in particular, to the bookmaker and lottery business.
Most of the targeted individuals are Russian nationals. Others are citizens of Great Britain, Poland, the Netherlands, Türkiye, and Cyprus.
Among the sanctioned entities are Sportloto, Sportbet, Bet.Ru, Betcity, Matchbet, as well as Parimatch LLC, Parimatch Foundation, Parimatch United Investments Limited, and others. Sanctions have been introduced for 50 years.