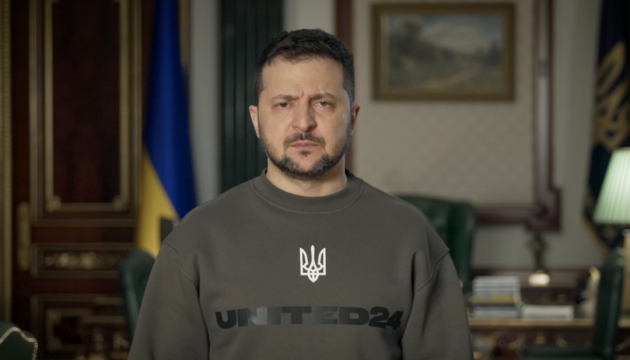 Zelensky: Sanctions against gambling business close schemes worth tens of billions
Sanctions against companies related to the gambling business, imposed on March 10, 2023, close schemes worth tens of billions of hryvnias.
"These are more than 280 companies and 120 people who, through gambling business schemes, worked against Ukraine, withdrew funds from our state and financed various Russian schemes. It took some time to prepare the decision. It has been thoroughly worked out and closes schemes worth tens of billions," President of Ukraine Volodymyr Zelensky said in his latest address.
He noted that it is not the last such decision, and Ukraine will defend itself everywhere and by all civilized means.
As reported, President Zelensky by Decree No. 145/2023 enacted the decision of the National Security and Defense Council of Ukraine of March 10, 2023 on sanctions against individuals and legal entities related, in particular, to the betting and lottery business.
Most of the sanctioned individuals are Russian citizens. In addition, sanctions were imposed on the citizens of Great Britain, Poland, the Netherlands, Turkey, and Cyprus.
Among the sanctioned legal entities are Sportloto, Sportbet, Bet.Ru, Betcity, Matchbet, Parimatch LLC, Parimatch Foundation, Parimatch United Investments Limited, and others. Sanctions were imposed for 50 years.