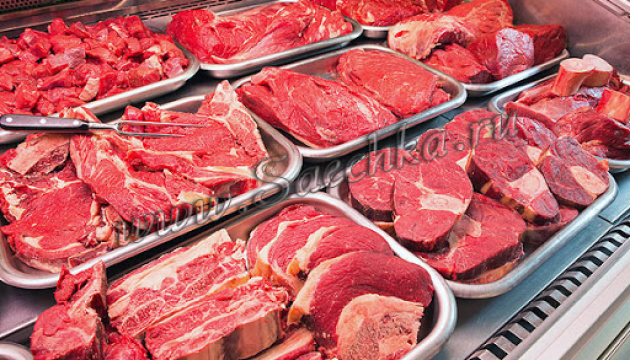 Ukraine's revenues from meat and meat products exports grow 9% in 2022 - IAE
In 2022, Ukraine exported meat and meat products worth $925 million, which is 9% more than in 2021.
According to Mykola Puhachov, deputy director of the National Scientific Centre "Institute of Agrarian Economics (IAE)," Ukraine managed to maintain its position on the international market in 2022 due to chicken meat exports.
In particular, last year the volume of poultry meat exports decreased by 10% to 413,000 tonnes. However, the cost of its sale rose by 19%, reaching $853 million.
The expert said that Ukraine continued the geographical diversification of meat and meat products' exports in 2022. Currently, domestic meat products are exported to the countries of the Middle East, other parts of Asia, the European Union, the CIS and Africa. At the same time, the share of EU countries in value terms grew compared to 2021, reaching 39%.
The Netherlands, which led the top ten importers in 2017–2019, regained its leading position in the ranking, having bought more than a quarter (27.3%) of meat products worth $252 million from Ukraine last year.
Saudi Arabia, which was among the largest importers of Ukrainian meat in 2020 and 2021 moved to second place, although it continued to increase cost volumes of purchases of this type of agricultural products. This country buys only poultry meat from Ukraine. Last year, the volume of Ukrainian meat imports to this country came to 81,000 tonnes worth $220 million, increasing its share to 23.8%.
The shares of Slovakia (7%), China (4.8%), UAE (4.5%), and Turkey (3.6%) were also significant. Overall, these countries brought 71% of revenues from Ukraine's meat sales on the global market, the expert noted.
Puhachov noted that Ukraine's poultry industry suffered significant losses due to the war and active hostilities in 2022. However, exporters managed to maintain the indicators of foreign sales at an average level, as well as due to the increase in world prices.
As reported by Ukrinform, Ukraine exported 459,000 tonnes of poultry meat (worth $716 million) in 2021, breaking the record for the volume of poultry meat exports.