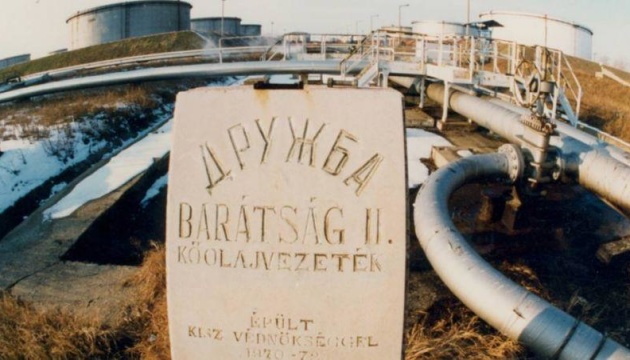 Russia suspends oil supplies to Poland via Druzhba pipeline
The supply of oil from the Russian Federation to Poland through the Druzhba trunk pipeline has been stopped.
This was announced on Twitter on Saturday by CEO of Poland's PKN Orlen, Daniel Obajtek, Ukrinform reports.
"Russia stopped the supply of oil to Poland, for which we had been fully prepared. Only 10% of crude oil came from Russia so we will replace it with oil from other sources," Obajtek wrote.
According to RFE/RL, the company imported oil within the framework of the contract with Russia's Tatneft. The deal was set to expire in December 2024.
PKN Orlen assures that the company is able to supply its refineries in full by sea, and that the halt of pipeline deliveries will have no impact on the supply of gasoline and diesel fuel to customers.
The Druzhba oil pipeline was built to transmit oil from Russia to Central and Western Europe.
The pipe was removed from the EU sanctions list taking into account the interest of nations that have no access to alternative oil supplies. In addition to Poland, the Czech Republic, Germany, Slovakia, and Hungary also used to receive Russian oil through the said main.
As reported, the first four Leopard 2 tanks arrived in Ukraine from Poland. The head of the Polish government, Mateusz Morawiecki, formally handed the batch over to Prime Minister Denys Shmyhal of Ukraine.