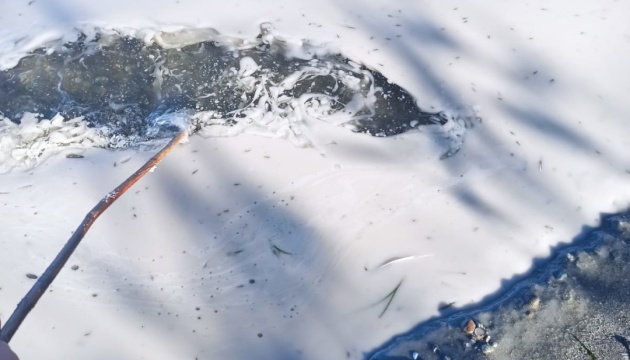 Nearly UAH 40B in damage as Russian shelling causes sunflower oil spill in Mykolaiv
The damage from the contamination of the Buh Estuary with sunflower oil as a result of the Russian drone attack on the Mykolaiv storage terminal amounts to almost UAH 40 billion.
That's according to the South-Western District State Environmental Inspection, Ukrinform reports.
As a result of a strike by Russian drones at Mykolaiv on October 16, 2022, tanks belonging to EVERI LLC - one of the leading exporters of sunflower oil - were damaged. From the damaged tanks, oil got into the water area of the Buh Estuary, polluting an area of 750 square meters.
As noted, 676 cubic meters of pollutants were collected from the water surface.
The inspectors found that the damages caused by pollution amount to UAH 39,928,500,000 million.
Also affected by oil contamination was a land plot of almost 550 square meters, causing an estimated damage of UAH 1.6 million.
As reported, from the outset of Russia's full-scale war on Ukraine and until the liberation of Kherson in November, Mykolaiv saw no Russian shelling for only 46 days.