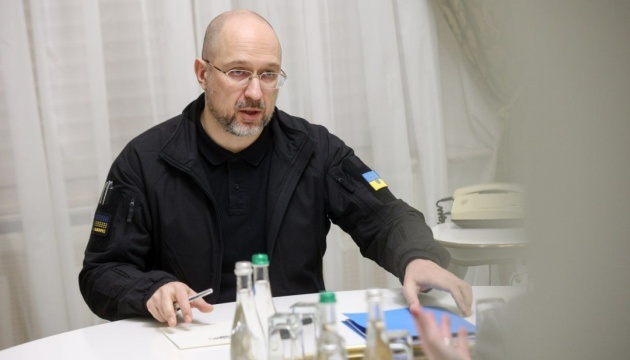 Shmyhal: Five high-voltage substations damaged during Russia's latest massive attack
During the 13th large-scale attack on energy facilities, enemy missiles hit five high-voltage substations in the central, southern, and southwestern regions.
"Yesterday Ukraine survived the 13th major air attack against our energy system. Russian terrorists do not give up their attempts to destroy our energy system and deprive us of heat and light. This time, the main target of the enemy was high-voltage infrastructure. Air defense forces shot down most of the missiles. However, five high-voltage substations in the central, southern and southwestern regions were hit," Prime Minister of Ukraine Denys Shmyhal said at the Cabinet's meeting, the Government portal informs.
He noted that Ukraine managed to reach an agreement on increased assistance to the domestic energy system at the "energy Ramstein" meeting this week.
"We understand how to survive this winter, but we are already preparing a plan to restore our energy system in the spring and summer. We are not talking about temporary solutions, but about changing approaches, building and developing decentralized generation, and rebuilding and protecting distribution networks," Shmyhal said.
As reported, Ukraine's energy system has already survived 13 enemy missile attacks and 15 UAV strikes on energy facilities. More than 10 GW of major installed capacities is currently under enemy control: Ukraine's and Europe's largest Zaporizhzhia NPP, Zaporizhzhia TPP, Luhansk TPP, Vuhlehirsk TPP, Kakhovka HPP.
ol