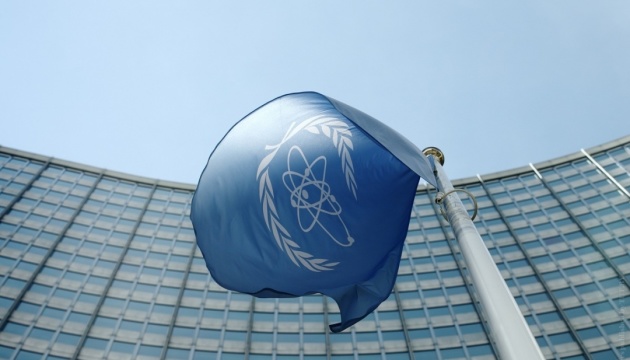 IAEA missions to strengthen safety at Ukrainian NPPs - minister
The operations of the IAEA missions at all Ukrainian nuclear power plants will allow assessing threats to nuclear safety and contribute to the strengthening of this safety at nuclear facilities amid constant enemy attacks.
This was reported by the press service of the Ministry of Energy, Ukrinform saw.
On January 16, together with IAEA Director General Rafael Grossi, acting Head of the State Inspection for Nuclear Regulation Oleh Korikov, President of NAEC Energoatom Petro Kotin, and Minister of Energy German Galushchenko visited the Southern Ukraine NPP and took part in the ceremony of raising the IAEA flag.
"We welcome the launch of IAEA missions at the other four nuclear power plants of Ukraine. The direct presence of representatives of the international agency at all Ukrainian nuclear power plants will allow assessing from the inside all the dangers and threats to nuclear and radiation safety that Russia's military actions entail," the minister noted.
Galushchenko emphasized that the Russian Federation has been targeting energy facilities in Ukraine for more than three months. One of the Russian strikes led to a system incident, as a result of which all nuclear power plants in Ukraine were simultaneously de-energized.
"Due to the Russian shelling, four nuclear power plants simultaneously operated on backup power from diesel generators. And at this time, Russian missiles continued to fly in, and any of them could hit them and lead to unpredictable consequences. We must stop Russia's nuclear terrorism," Galushchenko emphasized.
As reported, over the next two days (January 17-18, - ed.), foreign officials will be present at all nuclear energy facilities of Ukraine, including the Chornobyl NPP, which is an important step in providing assistance to the war-torn country in the face of Russian aggression. In total, the IAEA will have about 11-12 experts permanently deployed in Ukraine.