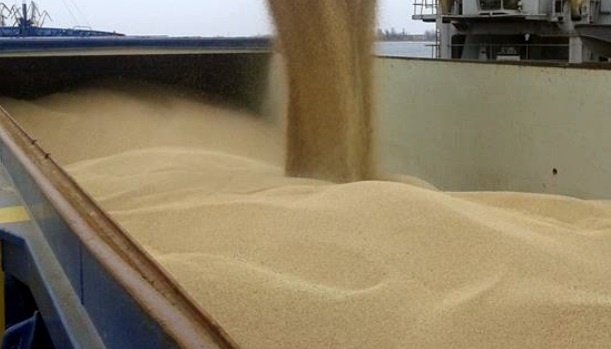 Ukraine to send nearly 60 ships carrying humanitarian cargo by end of spring as part of food security program - President
By the end of spring, Ukraine will have sent about 60 ships carrying humanitarian cargo for global food security purposes.
That's according to President Volodymyr Zelensky, who spoke in a video address to the nation on Friday, Ukrinform reports.
"By the end of spring, we will have sent about 60 ships with such humanitarian cargo. It will literally save millions of people from starvation. And I am grateful to all our partners who joined the Ukrainian initiative," Zelensky said.
According to the president, Ukraine is quite actively moving along one of the points of the Ukrainian peace formula – food security. The government uses every day to make the world see and feel that global stability is possible only together with Ukraine.
"Today, the third ship within the scope of our Grain from Ukraine initiative entered the port of Odesa. 25,000 tonnes of humanitarian wheat will be sent to Somalia. The second ship, which is finishing loading in the port of Chornomorsk, will be heading to Ethiopia. There's 30,000 tonnes of wheat on board. The first vessel under the Grain from Ukraine program is heading to Ethiopia," the President added.
He also recalled the grain export initiative, which allowed putting almost 13 million tonnes of Ukrainian agricultural products on the global food market.
As reported, full-scale Russian military aggression has been ongoing in Ukraine since February 24.