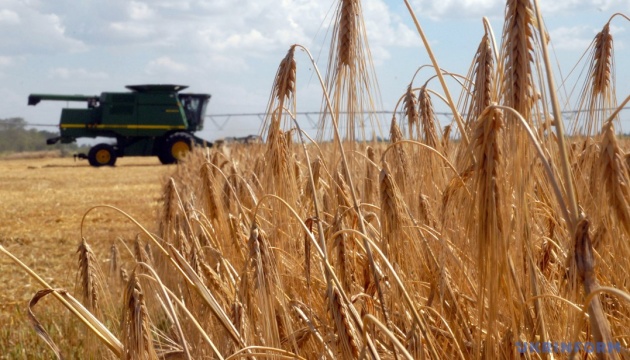 Ukrainian farmers harvest 41.9M tonnes of grain
As of December 1, 2022, Ukrainian farmers harvested grain and leguminous crops from 9.4 million hectares, which is 85% of the planted areas.
The relevant statement was made by the Ukrainian Agrarian Policy and Food Ministry, an Ukrinform correspondent reports.
A total of 41.9 million tonnes of grain was threshed with a yielding capacity of 44.4 quintals per hectare, namely 15.5 million tonnes of grain-grade corn (60% of the planted area), 157 thousand tonnes of buckwheat (98%), 99.5 thousand tonnes of millet (96%).
Additionally, a total of 9.9 million tonnes of sunflower seeds and 3.6 million tonnes of soybeans were gathered.
Meanwhile, wheat, barley and pea harvesting operations were completed across Ukraine. In particular, Ukrainian farmers threshed 19.4 million tonnes of wheat, 5.6 million tonnes of barley and 261 thousand tonnes of peas.
A total of 3.2 million tonnes of rapeseed was harvested from 1.1 million hectares (100% of the planted areas). In addition, Ukrainian farmers gathered 8.6 million tonnes of sugar beets from 173.5 thousand hectares (97%).
mk