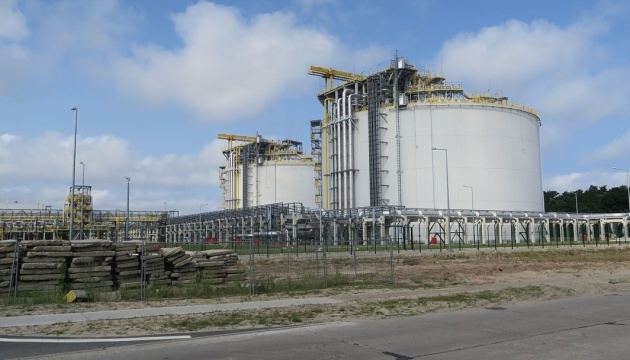 Naftogaz CEO, US Treasury representative discuss financing of gas purchases
Oleksiy Chernyshov, CEO of Ukraine's Naftogaz, and Brian McCauley, Deputy Assistant Secretary for Europe and Eurasia at the U.S. Department of the Treasury, have discussed the need for financing gas purchases.
Naftogaz said this in a statement posted on its website, Ukrinform reports.
According to the statement, both parties talked about the possibility of financing the purchase by Ukraine of additional volumes of natural gas for the 2022-2023 heating season.
Chernyshov said it was important to spend a portion of the 500 million U.S. dollars, disbursed by the United States through the European Bank for Reconstruction and Development, on the purchase of gas to ensure Ukraine's energy security during the heating season.
"Another source of funding for gas purchases could be a new aid package for Ukraine in 2023, proposed by the U.S. administration to Congress, in which $1.1 billion is proposed to be earmarked for the energy sector," Chernyshov said.
For his part, McCauley said the United States had been in contact with the EBRD regarding the effective use of the disbursed funds, part of which is intended for the purchase of energy resources.