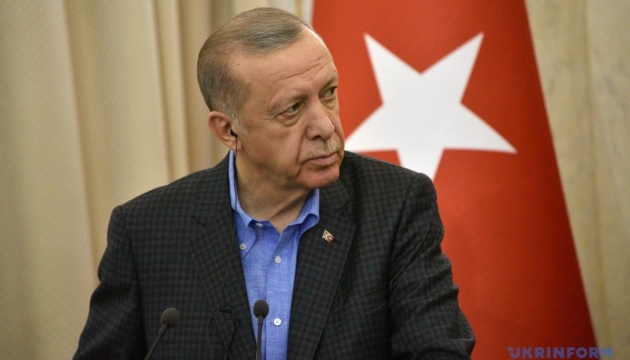 Erdogan, Putin discuss Black Sea Grain Initiative, resumption of talks with Ukraine
Turkish President Recep Tayyip Erdogan in a phone call with Russian President Vladimir Putin discussed regional issues, especially Turkish-Russian relations, and the functioning of the Black Sea Grain Initiative.
That's according to the Republic of Türkiye Directorate of Communications.
During the conversation, Erdogan thanked Putin for his "constructive position" regarding a 120-day extension of the Black Sea Grain Initiative.
According to Erdogan, the continuation of the Russian-Ukrainian war will increase the risks, so diplomatic negotiations should be resumed, and contacts between the heads of Russian and U.S. intelligence agencies in Turkey will play a key role in preventing an uncontrolled escalation on the battlefield.
President Erdogan also said he was satisfied with Putin's proposal to create a natural gas center in Turkey.
"The teams will make the necessary technical, legal and commercial assessments to achieve common goals as soon as possible," he said.
Ukraine, the United Nations and Turkey agreed in Istanbul on November 17 to extend the Black Sea Grain Initiative for another 120 days.
Ukraine, Turkey and UN Secretary General Antonio Guterres signed the Initiative on the Safe Transportation of Grain and Foodstuffs from the ports of Odesa, Chornomorsk and Pivdennyi in Istanbul on July 22. The first ship with Ukrainian grain left the port of Odesa on August 1.