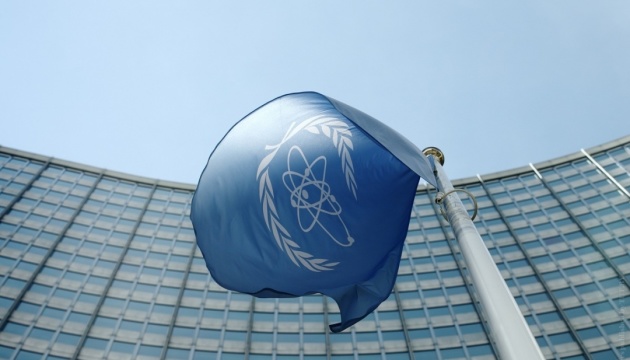 IAEA board again urges Russia to stop targeting Ukrainian NPPs
The 35-nation Board of Governors of the International Atomic Energy Agency on Thursday adopted their third resolution since the war broke out in Ukraine, calling on Russia to put to a halt all actions at Ukrainian nuclear facilities.
The resolution was passed at a closed-door vote, Reuters reports, according to Ukrinform.
The draft co-filed by Canada and Finland, seen by Reuters, specifically said the IAEA called on Russia to immediately withdraw from the Zaporizhia nuclear power plant they captured on March 4, 2022.
Twenty-four delegates voted in favor of the document, two (Russia and China) – against, seven (Kenya, Namibia, India, Pakistan, Saudi Arabia, South Africa, and Vietnam) – abstained, and two were absent during the vote, according to the report.
"(The board) expresses grave concern that the Russian Federation has not heeded the calls of the Board to immediately cease all actions against and at nuclear facilities in Ukraine and requests that the Russian Federation do so immediately," the resolution reads.
"(The board) expresses grave concern with the unacceptable pressure on and detentions of Ukrainian operating personnel at the Zaporizhzhya Nuclear Power Plant and repeated disruption of external power supply following shelling in the surrounding area," it adds.
As reported earlier, on November 15, 2022, Ukraine's Khmelnytskyi Nuclear Power Plant (NPP) lost all access to the electricity grid as a result of a massive missile strike launched by Russia, targeting energy infrastructure facilities across Ukraine. The outage forced the staff to temporarily switch to diesel generators to ensure back-up power for the reactors.
The relevant statement was made by International Atomic Energy Agency (IAEA) Director General Rafael Mariano Grossi