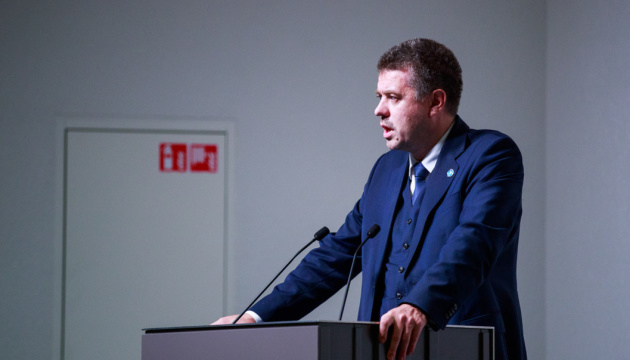 Estonia calls for increasing aid to Ukraine to 1% of EU GDP
At an EU foreign ministerial in Brussels, Minister of Foreign Affairs of Estonia, Urmas Reinsalu, proposed to change the model of support to Ukraine, increasing it fivefold from 0.2 to 1% of GDP.
This is reported by Ukrinform with reference to the Estonian national broadcaster ERR.
"European countries should apply a different approach, a different paradigm of supporting Ukraine. The current pace is not enough. Let's look at the situation in perspective: the GDP of Ukraine is 1% of the GDP of the European Union. In essence, this whole fighting is now going on in Ukraine. Most of the expenses go for this fighting. And Europe in general supported them with about a fifth of a percent (0.2% - ed.) of its GDP. We will already change the situation if we can raise support for armaments and financial aid to one percent of our GDP," Reinsalu said.
In his opinion, "this is not a dramatic number at all."
At the same meeting, Lithuanian Foreign Minister Gabrielus Landsbergis called on the EU to help Ukraine achieve peace on its own terms. "It is important that Europe sends a very clear signal that we will support Ukraine in achieving peace, which will be established by them," he emphasized.
According to the assessment of the head of the foreign ministry, to this end it is necessary to prioritize financial aid programs, activate the ninth package of Russia sanctions, and impose sanctions on Iran over its arms supplies to the aggressor power Russia.
On November 13-14, Reinsalu and Landsbergis participated in the meeting of the Council on Foreign Affairs of the European Union in Brussels. The first among the main topics of the meeting is Russia's aggression against Ukraine.
Photo: Siim Livy/ERR