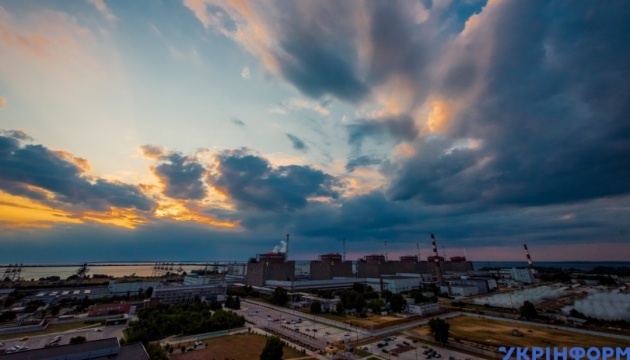 Energoatom looks into restarting reactors at Russian-held nuclear plant
Ukrainian state-run nuclear operator Energoatom is considering a move to restart two power units at Europe's largest Zaporizhia Nuclear Power Plant, which has been occupied by Russian forces since early March.
The last operating reactor at the plant was shut down on September 11, Energoatom President Petro Kotin told the Associated Press.
The reactors could be restarted to ensure the NPP safety as the cold weather is about to set in.
"If you have low temperature, you will just freeze everything inside. The safety equipment will be damaged," he said in his office at the company's Kyiv headquarters. "So you need heating and the only heating is going to come from the working reactor," Kotin said in an interview.
He added that the operator may approve the decision to restart the reactors as early as this Wednesday.
"We at the moment are evaluating all the risks. And this depends on the weather. And actually, we don't have much time to do that," Kotin added.
As Ukrinform reported earlier, the power units at the ZNPP were shut down and put into cold idle due to the issues with power supplies to the facility as all power lines connecting the plant with the Ukrainian power systems were damaged by Russian shelling.