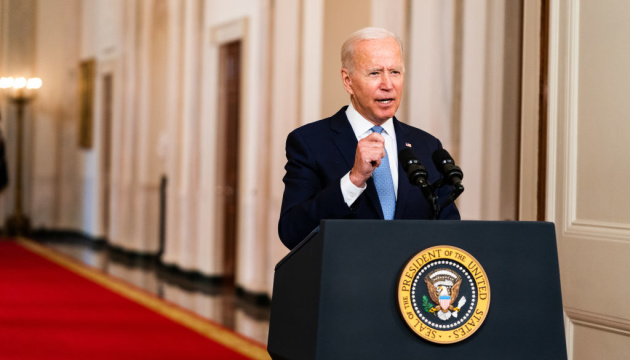 Biden signs bill providing over $12B in aid to Ukraine
U.S. President Joe Biden has signed a bill that allows avoiding a government shutdown in the United States and provides a multibillion-dollar package of new security and economic assistance to Ukraine.
The White House said this in a statement posted on its website on Friday, September 30, Ukrinform reports.
"The President signed into law H.R. 6833, the 'Continuing Appropriations and Ukraine Supplemental Appropriations Act, 2023,' which provides fiscal year 2023 appropriations to Federal agencies through December 16, 2022, for continuing projects and activities of the Federal Government and includes supplemental appropriations to respond to the situation in Ukraine," the statement said.
The document is primarily aimed at continuing the financing of U.S. federal institutions in the absence of an approved state budget for the 2023 fiscal year, which begins on October 1. The document also provides $12.35 billion in assistance related to Ukraine, including training, equipment, weapons, logistics support, and direct financial support for the government of Ukraine.
Photo: The Washington Post