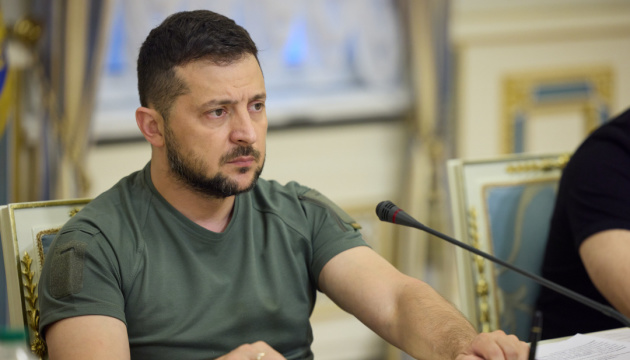 President: Ukraine can replace dirty Russian energy resources, become green hub for EU
Ukraine has the potential to become a green energy hub for Europe that will replace Russia's dirty energy resources.
"Ukraine can and, I am sure, will definitely become a green energy hub for Europe. We are capable of replacing dirty Russian energy resources. Ukraine has a huge natural potential for establishing capacities in green energy and in the production of green hydrogen. This is a potential of at least tens, and realistically looking at things – hundreds of gigawatts of green electrical power," President of Ukraine Volodymyr Zelensky said at the meeting with the heads of big businesses within the framework of the New York Stock Exchange opening.
The Head of State is convinced that the European energy market desperately needs a player like Ukraine.
Zelensky said that Ukraine had already started exporting electricity to the EU, but the scale of cooperation can be hundreds of times larger.
As the President noted, Ukraine has an almost complete range of natural resources and minerals: from gas to uranium, from lithium to titanium, from coal to quartzite, and much more.
"And we have not only resources but also a strong culture and tradition of extraction, processing, and production. We have qualified people. We have a developed transport sector and convenient logistics - with access to the European Union market," he stressed.
Zelensky added that one of the reasons why Russia had unleashed a war of aggression against Ukraine was the fear of Russians that the Ukrainians would become not just an industrial competitor for Russia, but a real substitute for it in many markets of many countries.
ol