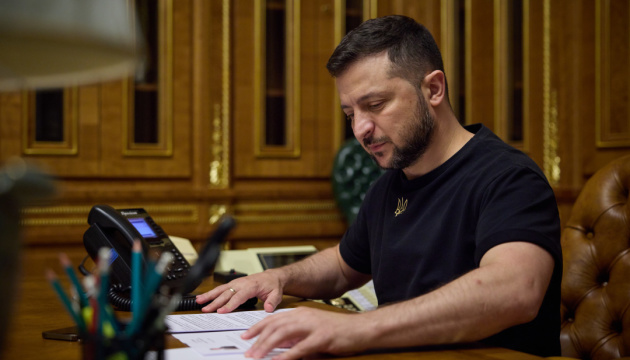 Ukraine's monthly budget deficit stands at $5B, president says
The monthly budget deficit of Ukraine amounts to US$5 billion.
That's according to President of Ukraine, Volodymyr Zelensky, who raised the issue during a Q&A with Chile's university community, an Ukrinform correspondent reports.
"We really want our economy to recover. Today we're suffering. We're $5 billion short every month. I mean we've such a major deficit," Zelensky said, noting that it is currently very difficult to pay people their wages.
At the same time, the president is convinced that everything will be restored.
As Ukrinform reported earlier, on February 24, the Russian Federation began a new stage of the eight-year war against Ukraine – a full-scale offensive.