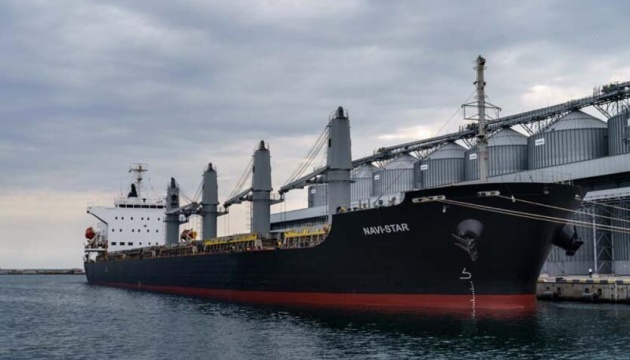 First "grain caravan" to leave Ukraine for Africa within days - media
The first caravan consisting of 16 vessels will depart from the Ukrainian ports in the near future. The first ship is expected to enter Turkey's territorial waters as early as August 3 before moving on to Africa.
This is reported by Ukrinform with reference to CNN Türk.
"Sixteen ships will form the convoy. The first route of the grain corridor has been designated. Istanbul will be the first stop. The ships will be tracked with UAVs and satellites from the moment they depart. It is expected that the first vessel that will arrive from Ukrainian ports will enter the territorial waters of Turkey on August 3," the agency reports.
It also states that vessels that turn off GPS signal and fail to provide transparent information about their destination will not be allowed to enter Turkish territorial waters.
"On Ankara's initiative, the first ships carrying grain will head for African countries that are threatened by famine. In this context, it is expected that the ship, which will leave the Odesa port, will arrive in Somalia," the report said.
UN officials said the ship's journey to Somalia could take up to a month and a half.
As reported earlier, on July 22, as a result of the quadrilateral meeting of Ukraine, Turkey, the UN and Russia, held in Istanbul, an agreement was signed, according to which Ukraine would proceed with the exports of grain and other food products from its ports.