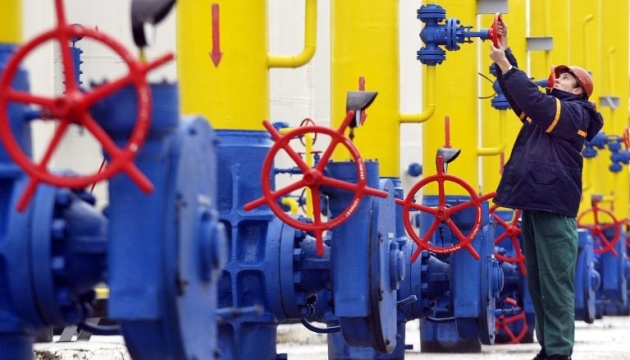 Ukraine's GTS capable of fully covering Nord Stream 1 capacities - minister
Even in the conditions of the unprovoked war, unleashed by Russia, Ukraine adheres to its international obligations regarding the transit of Russian gas. At the same time, the Ukrainian GTS is able to ensure the transit of the entire volume of gas that Russia ships through the Nord Stream 1 pipe.
Ukraine's Energy Minister German Galushchenko stated this at a press conference in Brussels on Tuesday following an informal meeting with energy ministers of the EU member states, answering an Ukrinform correspondent's question.
"The Ukrainian gas transmission system can guarantee shipment in volumes that will fully cover those of Nord Stream 1. Even amid the war, we ensure safety and security for gas getting into the Ukrainian pipes. This was the obligation undertaken before our European partners and European companies. We have fulfilled them. That's because we are aware of what an obligation is in international relations and international law," Galushchenko emphasized.
As already reported, an extraordinary meeting of the EU Council of Ministers on energy was held in Brussels July 26. European officials gathered to address the threat of a complete interruption in Russian gas supplies. They agreed to the emergency plan, put forward by the European Commission, envisaging a 15% gas consumption curb to pump the relevant volume into underground storage facilities ahead of the upcoming winter period.
During an informal lunch held as part of the European energy ministerial, dedicated specifically to issues of energy supply security, German Galushchenko told EU counterparts of Ukraine's experience in repelling Russia's provocations and other malign actions in the energy sector.
As reported earlier, Russian energy monopoly Gazprom said, it would stop another turbine on its Nord Stream 1 pipeline, thus reducing the pressure of gas flow to 33 million cubic meters per day. Speaking of the reason behind the move, Gazprom cited repair needs.
Foreign Minister of Ukraine Dmytro Kuleba said an ongoing "gas war" waged by Russian President Vladimir Putin against Europe is a "direct continuation of his war on Ukraine."