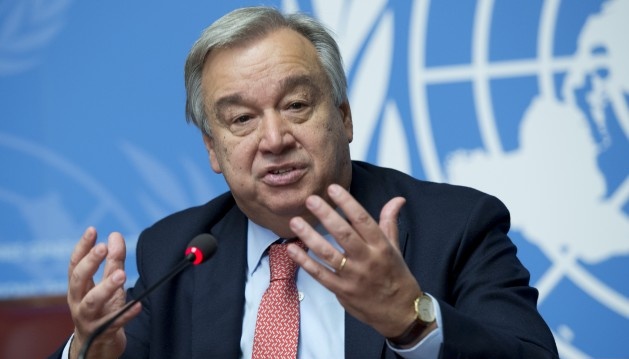 Guterres: "Long road" toward rebuilding Ukraine must start now
UN Secretary General Antonio Guterres believes the process of rebuilding Ukraine must start today, although it will take considerable time.
That's according to Guterres' address to the Ukraine Recovery Conference, held in Lugano, Switzerland, July 4-5.
"Russia's war in Ukraine has taken thousands of lives and forcibly displaced millions of people. Millions of Ukrainians have lost their livelihoods — and 90 per cent are at risk of falling into poverty. The damage and devastation to homes, schools, hospitals and other critical infrastructure will take years to rebuild," Guterres said.
He added that, working closely with the Ukrainian Government and over 300 local civil society partners and international non-governmental organizations, the United Nations is reaching almost 9 million people with essential and life-saving assistance.
The organization is also working with the Government of Ukraine to tackle the "insidious threat of unexploded ordnance, landmines and cluster munitions," and "preparing the groundwork for the reconstruction and repair of critical infrastructure."
"This is a long road, but it must start now," Guterres said, calling on the international community to "stand with and support the people of Ukraine through these dark days — and build anew."
As Ukrinform reported earlier, the Ukraine Recovery Conference was held in Switzerland's Lugano where on July 5 representatives of over 40 nations and nearly 20 international organizations approved the Outcome Declaration, vowing support for Ukraine.
According to the Ukrainian government estimates, the recovery plan is already worth nearly $750 billion.