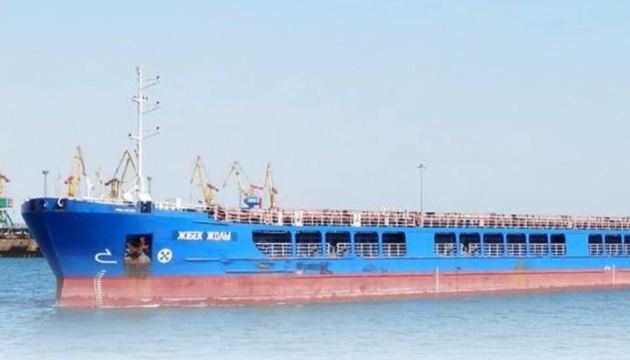 Dry cargo ship carrying "stolen Ukrainian grain" checks in Turkish port
A ship from the occupied city of Berdyansk, southern Ukraine, entered the port of Karasu in Turkey, bringing Ukrainian grain highly likely stolen by Russia.
That's according to Ukrainian Ambassador to Turkey Vasyl Bodnar, who broke the news on Facebook, Ukrinform reports.
Diplomats are currently taking the necessary measures in this regard, the ambassador noted.
"With a letter from the Prosecutor General's Office, we appealed to the Turkish side to take urgent measures. We have good communication and close cooperation with the authorities of the Republic of Turkey. I am convinced that the decisions to be adopted will prevent attempts to violate the sovereignty of Ukraine!" Bodnar wrote.
The Argus Media agency also confirms the report about the illegal export of grain. The ship carrying 7,000 tonnes of grain illegally exported from Ukraine is called Zhibek Zholy, informed Andrii Klymenko, chief of the monitoring group at the Black Sea Institute for Strategic Studies.
This is not the first ship that carries grain illegally transferred from Ukraine to Turkey.
"Today, we are observing eight ships that deliver grain from the Russian-occupied ports of Crimea directly to Turkish ports," Kateryna Yaresko, a journalist with the "SeaCrime Peacemaker" project, told.
The "Zhibek Zholy" dry cargo ship was built in Russia by order of the Kazakh-based KTZ Express Shipping. The vessel flies a Russian flag.