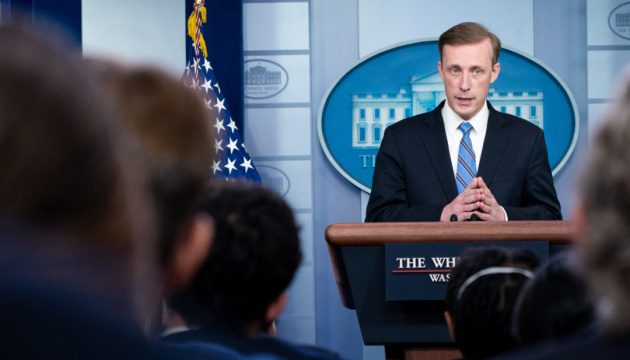 G7 leaders in solidarity over capping price for Russian oil - White House
Leaders of the Group of Seven, who recently held a summit in Germany, have reached an absolute consensus on the need to restrict prices for Russian oil. At the same time, the mechanism needs to be worked out to this end.
That's according to Jake Sullivan, the U.S. National Security Advisor, Ukrinform reports.
"[T]here is absolute consensus across the G7 that the purpose of our energy sanctions on Russia should ultimately be to deny revenue to Russia while at the same time ensuring a stable global energy market," Sullivan told reporters.
At the same time, he added that implementing such a decision is a complex challenge so discussions are underway in this regard.
The price cap is a "serious method" to make sure that Russia is stripped of its revenues, Sullivan noted.
The questions arise as to how this should be implemented working with consuming countries and with the private sector.
"What are the details? What are the methods of execution? That requires technical work that has to be done by ministers — energy ministers and finance ministers — in order to develop an actual executable cap that then goes into effect," the national security advisor said.
As Ukrinform reported earlier, President Volodymyr Zelensky of Ukraine on Monday called on the G7 summit participants to further strengthen Russia sanctions, including by capping the price for Russian oil.