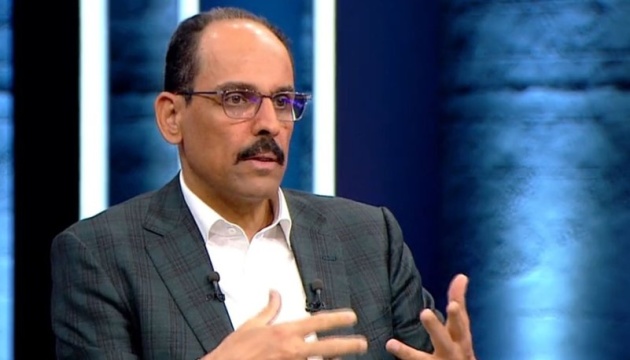 "Grain corridor" from Ukraine to launch in three to four weeks if deal reached, Turkish official says
The opening of the "grain corridor" will take three to four weeks, but the main factor in starting this process is the agreement that is yet to be reached between Ukraine and Russia. To this end, Istanbul is ready to host a meeting in the Turkey-Ukraine-Russia-UN format.
This was stated by the Turkish President's spokesman and foreign affairs adviser Ibrahim Kalin, Ukrinform reports with reference to Haber Türk.
"At the moment, Russia and Ukraine have a total of about 40 million tonnes of grain. This is a serious figure. This is 30-35% of the world's total. Defining this corridor and starting to load ships takes three to four weeks," Kalin said.
He noted that Ukraine rightly seeks not to remove the mine barriers that were installed to protect the port of Odesa, fearing that Russia will attack once the mines are gone.
"The main operation is negotiations with Russia and Ukraine. If both sides agree, we will hold a Turkey-Ukraine-Russia-UN meeting in Istanbul. The departures will be discussed at this meeting. They offered a safe corridor. Negotiations on this are still ongoing. We want to hold the meeting in Istanbul as soon as possible, "Erdogan's spokesman said.
As Ukrinform reported, Romania is taking measures to increase shipments of Ukrainian grain through its territory and reduce the threat of global famine.
Photo: Haber Türk