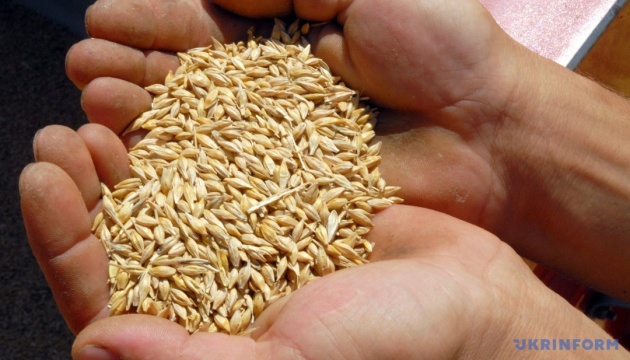 Invaders take out all old harvest grain from Melitopol silos - mayor
Every day, the Russian military drives dozens of grain trucks out of captured Melitopol. The invaders are only willing to buy grains from local farmers at a dumped price of $80 per tonne, which is below cost price.
This was announced by Melitopol Mayor Ivan Fedorov, who spoke at a briefing at the Ukraine-Ukrinform Media Center.
"As for the latest crops, the rucists announce the following harvesting criteria: they either take 50% or 70% of the crops. They also announce the price at which they are willing to buy – less than $80 per tonne. This is less than the actual cost price. Meanwhile, only one person was authorized by the occupiers to run such negotiations and buy out the crops," Fedorov said.
He added that the invaders had already removed the old harvest grain from all local silos. According to the officials, every day, 30 to 50 trucks take the crops out of the city and Melitopol district, which amounts to nearly 1,000 tons.
It was reported that Melitopol farmers have no opportunity to export vegetables and fruits they have grown as the invaders do not allow taking the crops out of the occupied territory to the government-controlled areas.