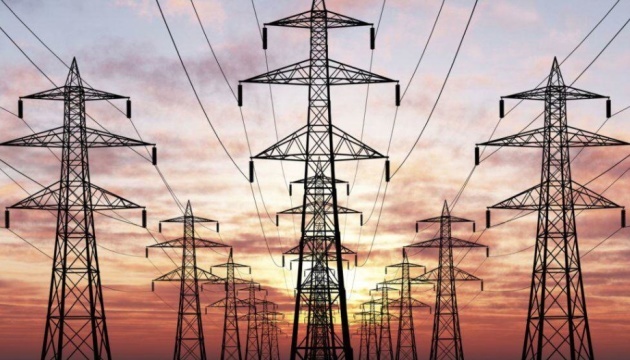 French, German lawmakers urge Europe to revise energy strategy, get rid of Russia dependence
Europe should review its energy strategy and draw a plan for the development of renewable energy and the rational use of energy in general. This is necessary to achieve full independence from Russian gas supplies.
This was stated in a comment to Guildhall by French Senator Guillaume Gontard, a member of the Defense Committee.
" Europe, whether for climatic, ecological, strategic, or geopolitical reasons, must review its energy policy and put in place a massive plan for the development of renewable energies and energy sobriety. This is a prerequisite for its energy sovereignty and independence from Russian gas," Gontard said.
"We are very behind in the development of European sectors in terms of renewable energy. Just one example, solar, we have the capacity for 100% European photovoltaic production and yet we are 98% dependent on China. This is what needs to be reversed," said the lawmaker.
Sergei Lagodinsky, member of the European Parliament (Germany), stated in a commentary to Guildhall that Europe must free itself from oppressive dependence on energy supplies from Russia in the short term, through diversification, as well as set long-term goals for moving away from fossil energy.
"There are two key narratives about shifting away from energy dependence. The first is ecological, and the second is geostrategic, and they should be promoted in parallel lines. Even if we are talking about energy substitution, we must think long-term. In the short term, it's diversification; we must free ourselves from oppression, from one-sided dependence. And on the other hand, we must prepare the grounds to move away from dependence on fossil energy in general," said the German MEP.
"Both problems must be addressed. The short-term task to be solved first is to get rid of the complete, one-sided, too oppressive energy dependence on Russia, and here it will not do without a certain rollback. It's about both coal and nuclear energy (...). And in the long term, you need to look at the effectiveness of the 'green' result," Sergei Lagodinsky summed up.
Earlier, the politician also said that the German government should consider shutting down the Russian Nord Stream 1 gas pipeline.
In turn, German Bundestag's Deputy with the Free Democratic Party (FDP), Ulrich Lechte, said that Germany and the European Union as a whole should replace the volumes of energy resources received from Russia in order to further abandon Russian energy as such. According to the lawmaker, it is also necessary to diversify energy sources, enhance cooperation within the EU in this area, and develop alternative energy.
In the Italian Senate, Identity and Action MP Marinella Pacifico also called for achieving energy independence from Russia. According to the legislator, in order to reduce Italy's energy dependency on Russia, it is necessary to develop joint energy infrastructure with the countries of North Africa, which can become alternative energy suppliers, and Europe.